By NBC's Xuan Thai
Both campaigns are bringing out their heavy hitting foreign policy teams to shape reaction to tonight's debate.
The post-debate spinners for the Obama campaign will include 2004 presidential nominee Sen. John Kerry (D-MA), the Senate Foreign Relations Committee chairman who played the role of Romney in Obama's debate prep, 2004 presidential candidate Gen. Wesley Clark (Ret.) and Delaware Attorney General Beau Biden (D), son of Vice President Biden and an Iraq war veteran.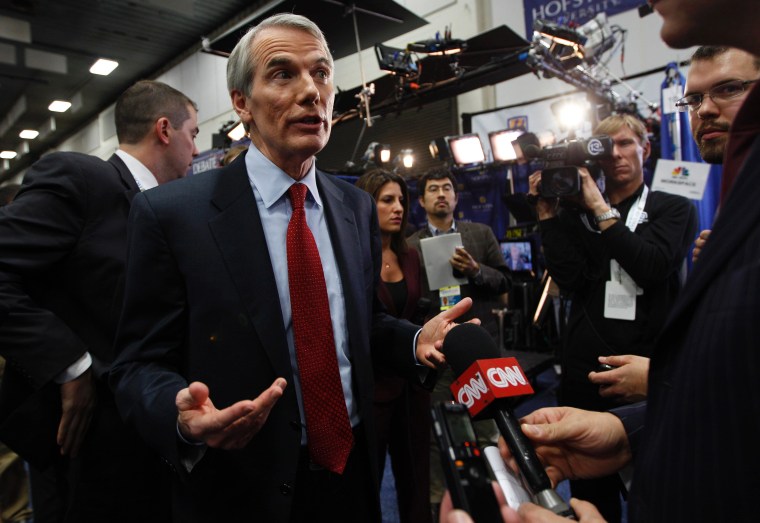 For the Romney campaign, the list includes 2008 presidential candidate and former New York Mayor Rudy Giuliani, the country's first Homeland Security Secy. and former Gov. Tom Ridge (R-PA), and Sen. Rob Portman (R-OH), who played Obama in Romney's debate prep.