It's almost time for round two of  "Senate Madness"—our online contest pitting history's most consequential U.S. senators against one another. Unlike the NCAA tournament, all of our #1 seeds are still in the running.
NBC's First Read has the latest results: In the 19th century bracket, Charles Sumner and James Buchanan advanced. In the 20th century bracket, John Stennis upset Barry Goldwater, and Mike Mansfield beat Claude Pepper. In the Modern Era, Jesse Helms and Joe Biden moved on. And in the Mixed Era, Scoop Jackson and William Borah advanced.
Here's where the contest stands now: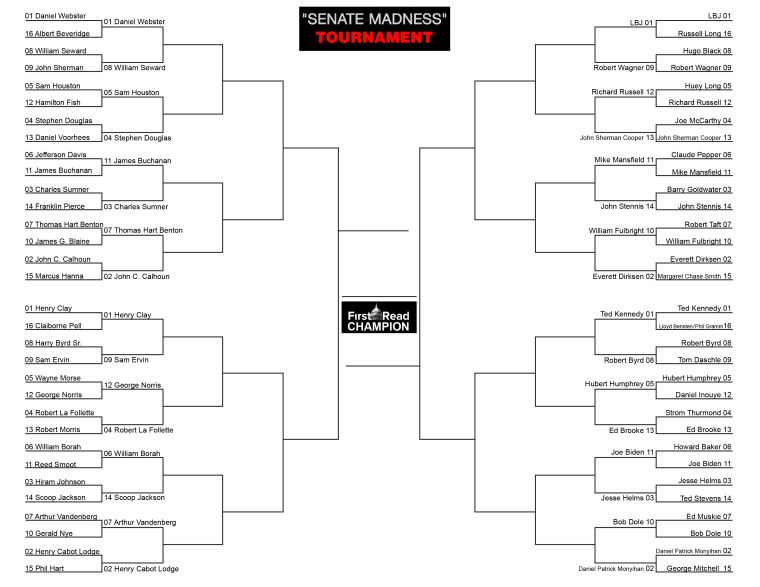 Check out some of the match-ups we're keeping our eyes on for next week, and you can cast your Round Two votes here starting Monday.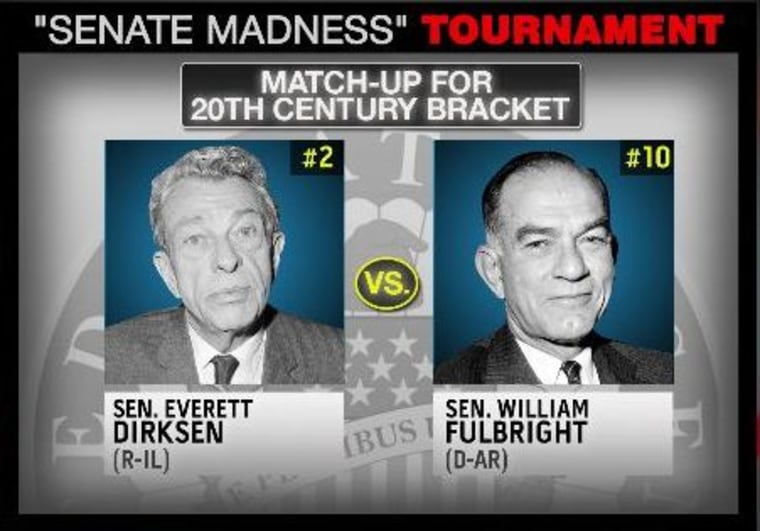 .