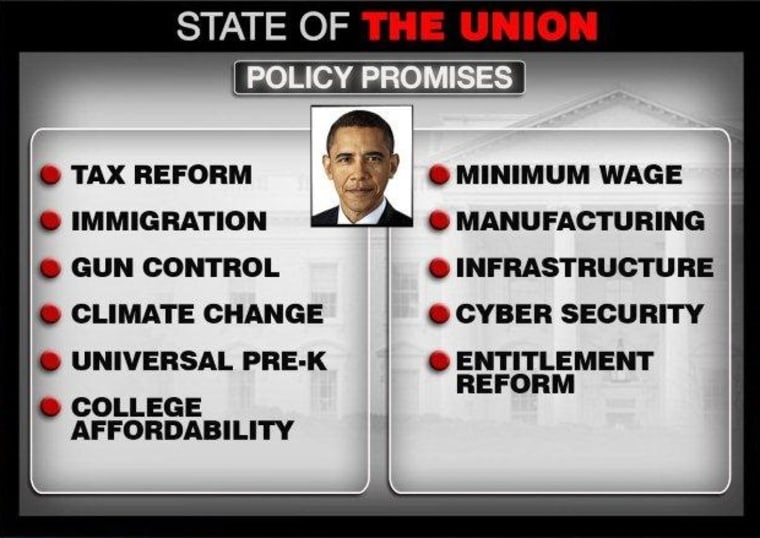 State of the Union speeches are a time for presidents to lay out bold and aggressive visions for the country and President Obama's address Tuesday evening was no different.
In a speech that lasted a little more than an hour, President Obama's agenda included everything from tax and immigration reform to universal pre-kindergarten education and cyber security. However, second term presidents have a limited amount of time to accomplish their goals. John Podesta, former White House Chief of Staff during President Clinton's second term, knows just how little time a president has to reach his goal.
Speaking to Chuck Todd on The Daily Rundown Wednesday Podesta discussed the need for salesmanship.
"[The State of the Union] was the road map for the White House and the whole administration, every cabinet secretary, every person," Podesta said of President Clinton's address. "This is our strategic plan, this our roadmap, we're going to go sell it and we're going to try to get it done."
Podesta said President Obama will be able to achieve some of his items quickly through legislative action, such as immigration reform but others will require salesmanship too.
"Some of those [agenda items] he's going to have to do using the authorities he has as president of the United States," said Podesta. "The other issues that are really bread and butter issues, kitchen table issues for people, he's building support, he's building momentum and I think he'll put the pressure on Republicans to try to get things done."
President Obama is on the road this week in North Carolina, Georgia and Illinois to sell his message to voters.