Forget the split between the Northeast and the Deep South, or even the red-blue divide. If you're living in the suburbs, the political split in this country runs right through your backyard.
According to new analysis collected in an article by
The Atlantic's Richard Florida,
Democrats have managed to solidify their hold on urban areas and big cities while Republicans have maintained a grip on the more affluent exurbs -- the area on the far fringe of the suburbs.
But the folks in the center -- literally and politically -- are suburban Americans up for grabs. Those Americans, mostly those in lower and middle class white neighborhoods, are politiaclly divided. They've switched parties in the last two elections, voting Republican in 2010 and Democrat at 2012. Data from the 2012 election even points to an exact tipping point -- right around
850 people per square mile.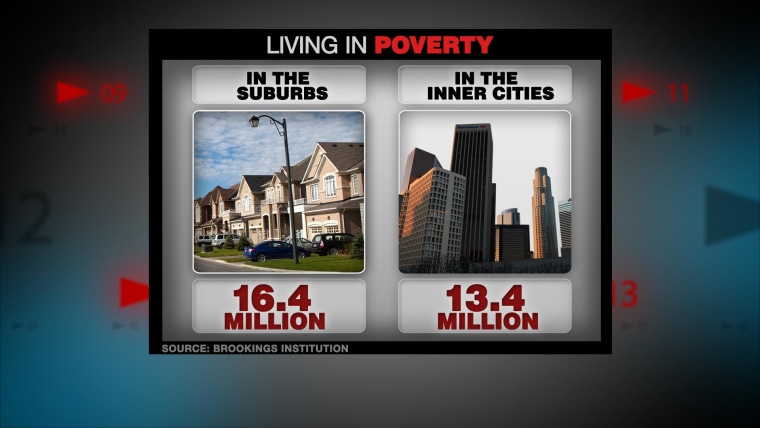 In areas with a higher population density, voters tend to be Democrats, but in less densely populated areas, voters tend to be Republican -- a
shifting demographic trend
that should give the GOP pause. People in rural areas are moving to the suburbs while the suburbs themselves are becoming more racially mixed, which also weighs in the Democrats' favor. Democrats, meanwhile, have a strong foothold in big cities in both red and blue states and those cities are becoming more populated as the years go by.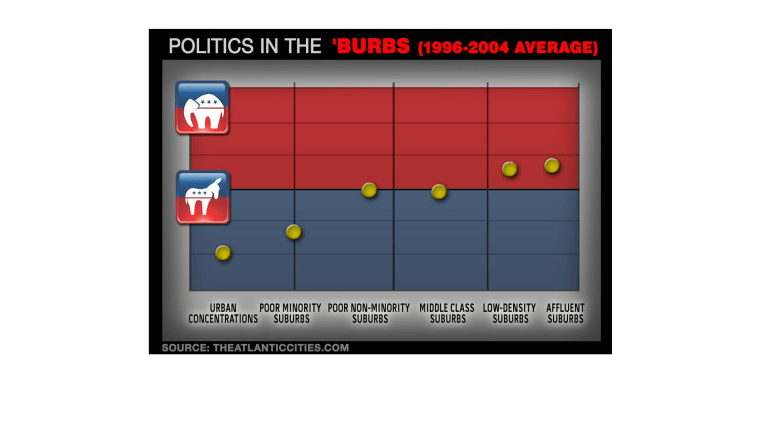 The other major factor at play in the new suburban battleground: the economy. The recession
hit the suburbs particularly hard
and are now home to more people living below the poverty line than the inner city. The party that can best appeal to those facing economic hardship and recognize the changing face of the American suburbs is the party best positioned to win in the future.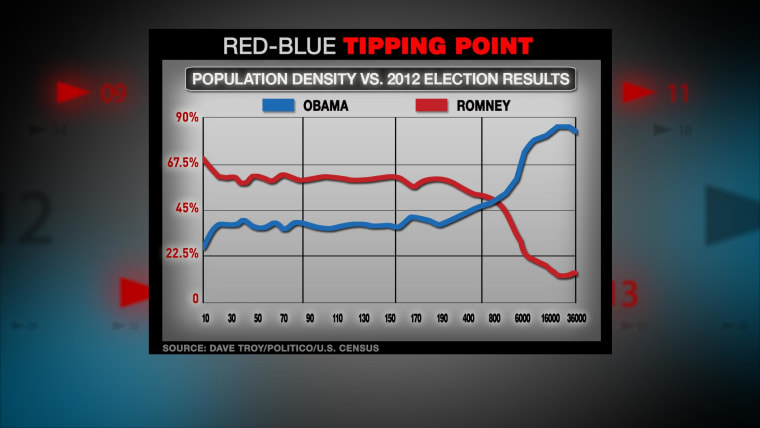 Watch The Daily Rundown's full "Deep Dive" with American University's Dante Chinni and the The Atlantic's Richard Florida