An election year reminder: Watch the jobless rate trends, not just the number.
In October of 1980, Ronald Reagan asked Americans: "Are you better off than you were four years ago?"  When it came to unemployment, the numbers showed that they weren't – but  it was close.  The September jobless rate, released in the first week of October, was 7.5%, just a tick below the 7.6% rate from September of 1976.  Nevertheless, it was enough for voters to deny Jimmy Carter's bid for a second term and put Reagan in office.  Ironically, the unemployment rate was almost exactly the same when Reagan ran for re-election four years later.  The report from September of 1984 showed a rate of 7.3%.  However, that was far off the high of 10.8% at the end of 1982.  For Americans that re-elected Reagan overwhelmingly, apparently the trend was more important than the final number and it helped put Reagan back in the White House.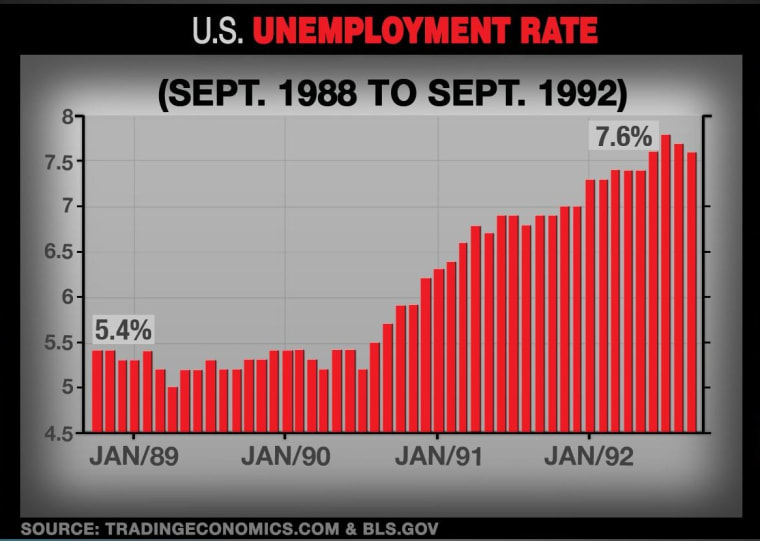 Eight years later, George H.W. Bush found out that the trend can work against you as well.  As he neared the end of his re-election   campaign, the jobs report from September of 1992 showed an unemployment rate of 7.6%.  But that was far worse than it had been over the first two years of Bush's presidency when the rate had never risen above 6%.  Bill Clinton hammered the sitting President for failing to ease the recession that was gripping the country and turned it into a winning message.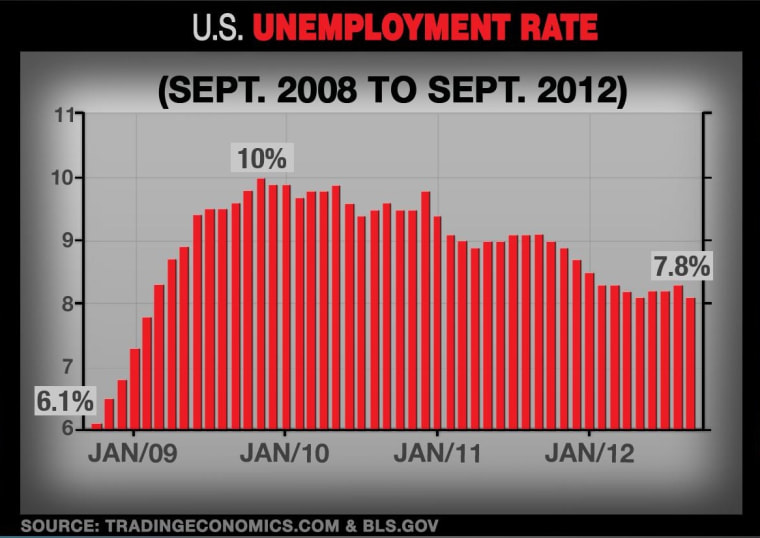 That kind of number spelled doom for many of his predecessors.  But the President can take comfort in the fact that when it's compared to a high of 10% during the depths of the recession, 7.8% just might be good enough.