While millions of sports fans put the finishing touches on their NCAA brackets, The Daily Rundown and the NBC Political Unit are launching our own version of March Madness. We're calling it "Senate Madness"—our online contest pitting history's most consequential U.S. senators against one another.
As we unveiled Thursday on The Daily Rundown, the first match up is our play-in to be the 16th seed in the Modern Day bracket. It pits Lloyd Bentsen against Phil Gramm—Texas Democrat vs. Texas Republican, Texas Longhorn vs. Texas A&M Aggie. You can cast your vote here.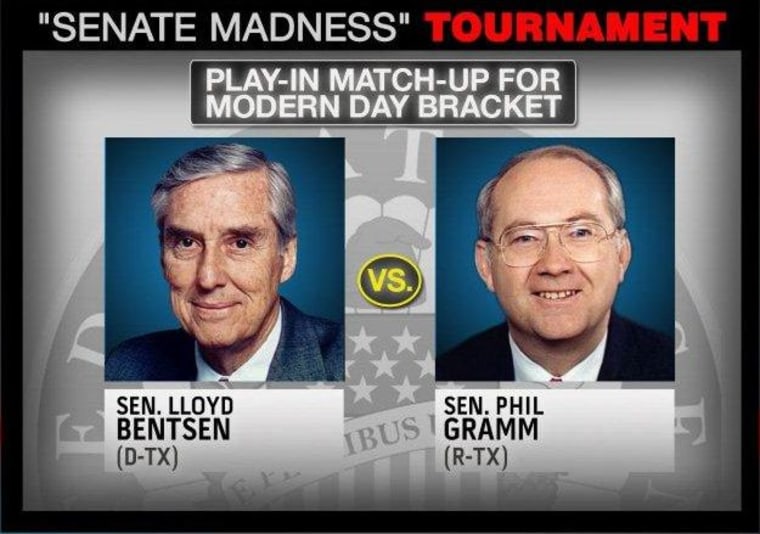 Our brackets are divided into different eras: 19th Century, 20th Century, Modern Day (relatively), and All of the Above (a grab-bag from different eras).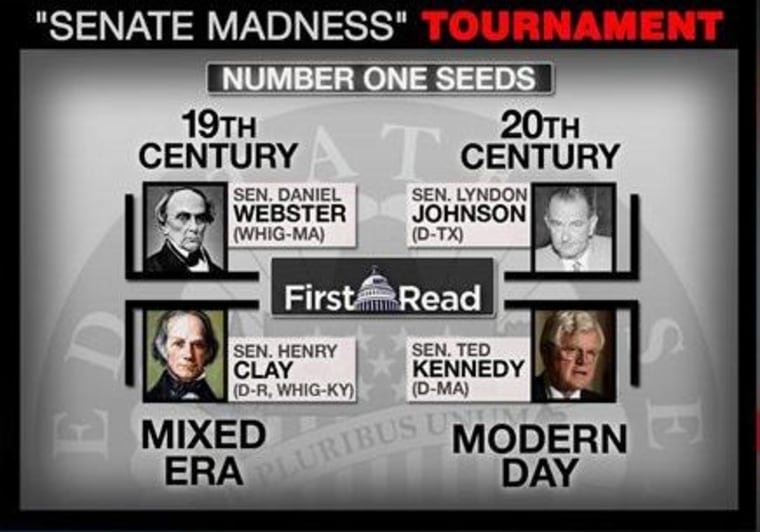 Get the rest of the details from NBC's First Read and tune in Monday when we reveal the full bracket.