The December jobs report closed out 2012 showing the economy gained 155,000 jobs and the unemployment rate remaining at 7.8%.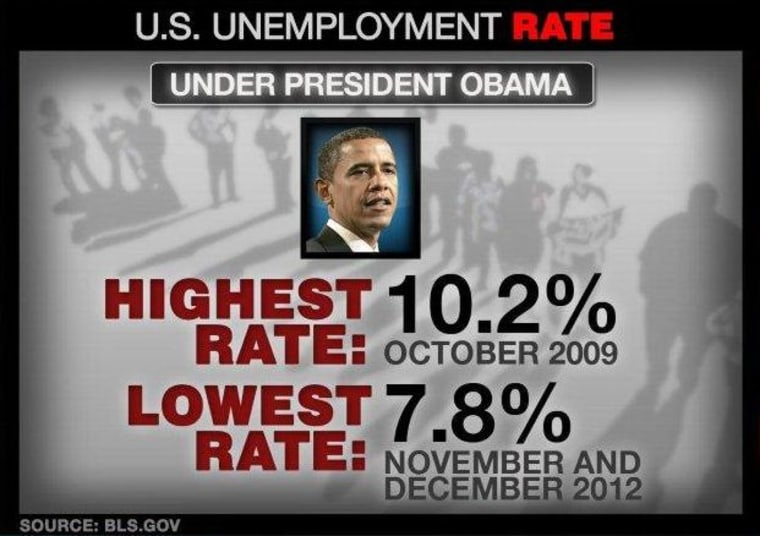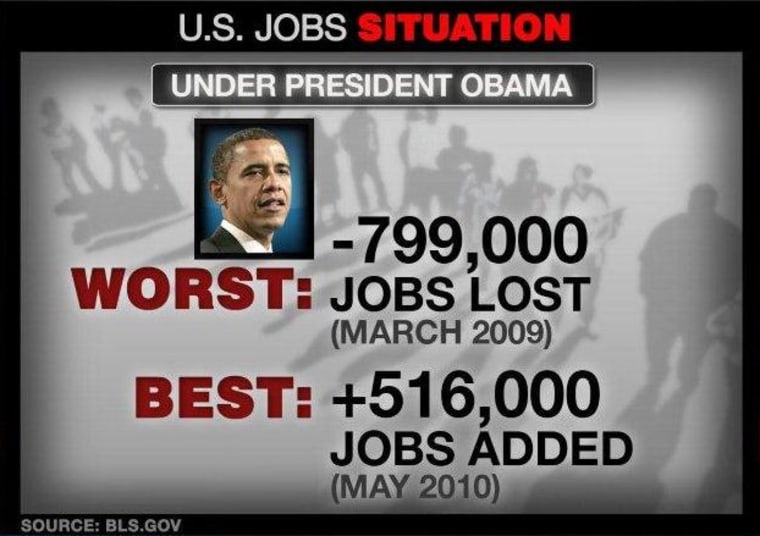 Although the unemployment trend during President Obama's first term has mainly gone downward, it hasn't been an entirely smooth ride.
At the end of President Obama's first year in office, 4.24 million jobs had been lost and the unemployment rate stood at 10%. But by the end of 2010, more than one million jobs had been gained and the jobless rate fell to 9.4%. The jobless rate continued to fall in 2011; the year closed with 1.84 million jobs gained and an unemployment rate of 8.5% Now, as we near the end of President Obama's first term, a total of 1.86 million jobs were gained in 2012 with a total unemployment rate of 7.8%.
In 2012, the month of August saw the biggest gains with 192,000 jobs added. The lowest jobs gaining month was June when only 45,000 jobs were added. At the time of the election the unemployment rate fell to 7.7% only to be revised this month to 7.8%.