You can add Rep. Marsha Blackburn, R-Tenn., to the list of Republicans who oppose an increase in the federal minimum wage from $7.25 an hour to $9.00 an hour.
In an interview on the Daily Rundown Thursday, Rep. Blackburn told Chuck Todd she was against the President's proposal to up the minimum wage.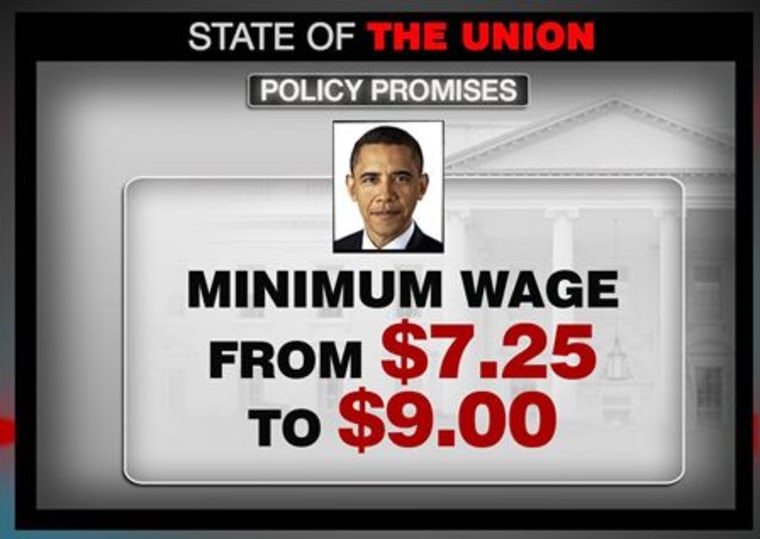 "I think that basically what the President is saying is 'we want individuals to make more.' I'm not for raising the minimum wage and I'll tell you why, you're going to exclude a lot of younger workers," said Rep. Blackburn. "Why would you take a step that is going to make it difficult for employers to hire people?"
Blackburn's announcement comes as President Obama continues to push a slew of politically popular initiatives this week with a stop at an Atlanta area pre-school to highlight his call for universal pre-k on Thursday, and a trip to Chicago—where gun control will likely be a major topic on Friday. The Tennessee Republican joins House Speaker John Boehner, R-Ohio, and Senate Minority Leader Mitch McConnell, R-Ky., in speaking out against a minimum wage increase since the president's announcement at the State of the Union on Tuesday.
Blackburn also expressed opposition to President Obama's proposal for a universal pre-kindergarten program.
"Many times we're hearing from the states they would rather get rid of all federal intervention into education and focus on letting the states, the counties, the cities, the local school sites, handle the education issues," said Rep. Blackburn. "What we're [currently] doing with federal intervention is not working."