Two questions for the price of one today on The Daily Rundown!
Charlotte, North Carolina is named for the British Queen Charlotte, the wife of King George III.. who was King when America won independence.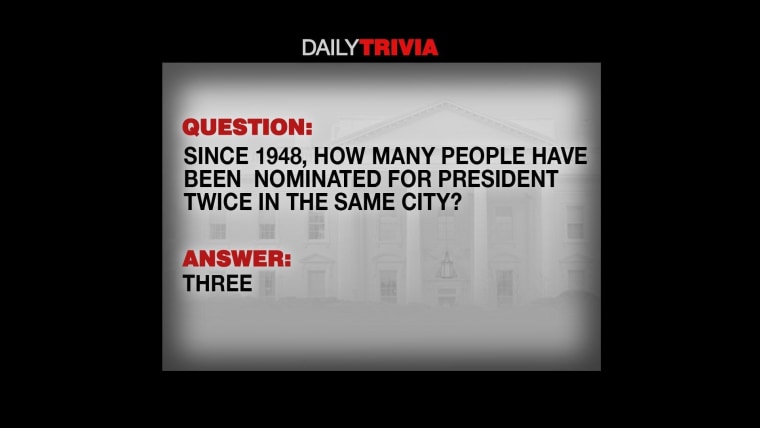 Democrats picked Adlai Stevenson in Chicago in both 1952 and 1956... Richard Nixon was nominated in Miami Beach in '68 and renominated there in '72... And Jimmy Carter got the nod in New York in both 1976 and 1980.