Fundraising totals for the pre-election period (the first seventeen days in October) are out—and it's clear that both sides are raking in the dough.
On the House front, the Democratic Congressional Campaign Committee outraised its Republican counterpart $9.5 million to $7.4 million dollars. With this money in the equation, both sides seem to have just about equaled out in terms of cash on hand. The NRCC has $11 million while the DCCC has $10.1 million overall.
As for the parties themselves, the RNC still has a big cash advantage to the DNC, raising $19.8 million in the first half of October.  The DNC brought in $13.8 million in that same time frame.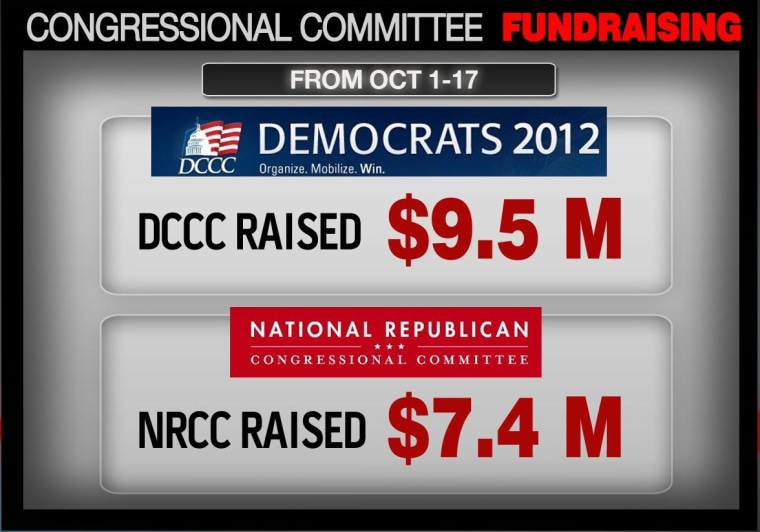 Mitt Romney's campaign, along with the fundraising efforts of the RNC and the Romney Victory committee, announced they raised $111.8 million dollars in the first half of October.
President Obama's reelection campaign has hit a big money milestone too. Obama's campaign, together with the Obama Victory Fund and the DNC, has now raised more than a billion dollars this election cycle—a record in this country's electoral history.