By NBC's Sarah Blackwill
The Obama campaign sees Ohio, Iowa and Wisconsin as its Midwestern firewall. If the president puts these states in his column, he could lose every other key swing state including Florida, North Carolina, Virginia, Colorado, New Hampshire and Nevada, still eke out 271 electoral votes, and win. The campaigns have been pouring money into the Big Ten battleground: six of the top ten most saturated TV ad markets this week are in Iowa, Ohio and Wisconsin. Green Bay, Wisconsin - where former president Bill Clinton campaigns today - leads that list.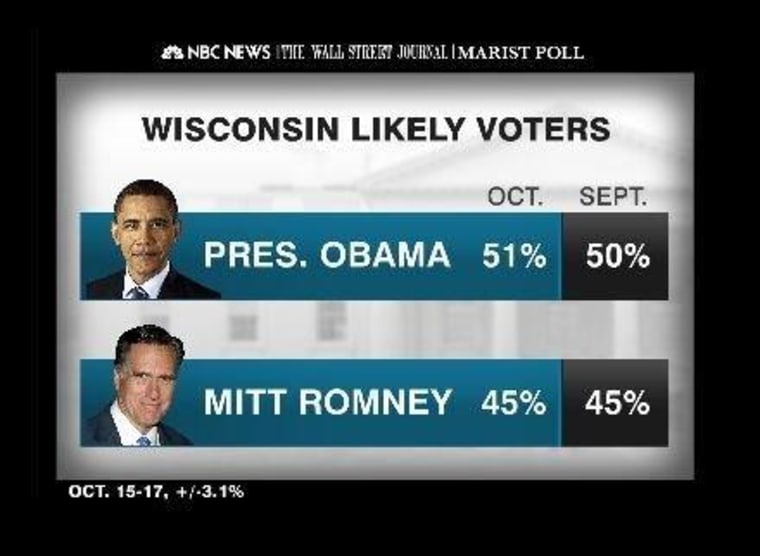 As we've said - the fact that TV ad money is being spent most aggressively in the Midwest, rather than in new South states like Florida and Virginia, has to make the Romney campaign feel good. But Romney still must win one of these states. And new NBC/WSJ/Marist polls show the president holding onto a small but significant lead in two of them. Our pollster Lee Miringoff, director of the Marist Institute for Public Opinion, says the numbers look strikingly similar to the ones we saw a month ago: "You have to reset back into mid-September. That's where we are in these two states."
For more on the states the president hopes to hold as a Midwestern firewall - check out today's Deep Dive into the electoral math.