By NBC's Sarah Blackwill
President Obama and Governor Romney each have a problem. Romney is losing the Hispanic vote by a whopping 45 points. The president is winning just 36% of white voters, who make up over 70% of the electorate. Right now, both candidates are saddled with losing numbers. But, as the Republican half of our polling team, Bill McInturff, wisely put it this morning, "Somebody has to win." McInturff laid out four scenarios: (1) the race remains functionally tied on Election Day; (2) the president is unable to generate the turnout his campaign needs among Hispanic voters, who have lagged behind other voting groups in enthusiasm; (3) Romney is able to reach a number of Hispanic voters close to Senator John McCain's 2008 margin (McCain won 31% of the Hispanic vote); or (4) the president is able to make up some ground among white voters, and pull in a number closer to the 43% of the white vote he won in 2008.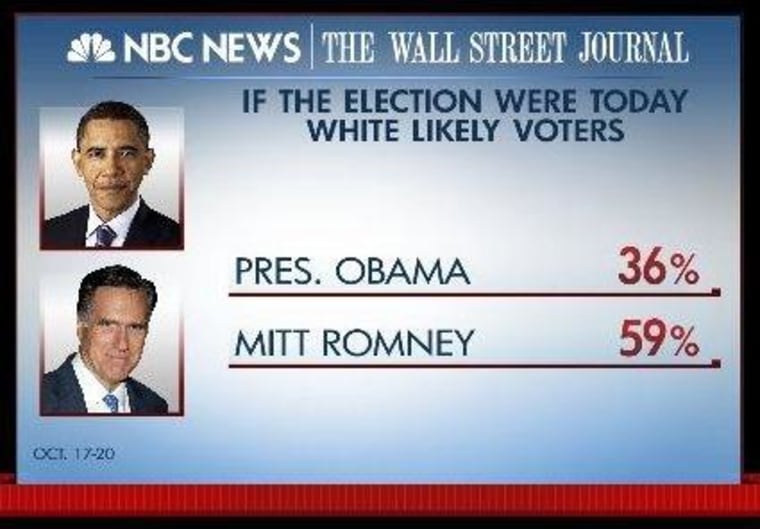 Democrats continue to lag behind Republicans in enthusiasm, but among voting groups in the president's coalition, enthusiasm has edged up over the last month. That includes Hispanics: 68% now call themselves a "9 or a 10" in interest level, up 11 points from a month ago.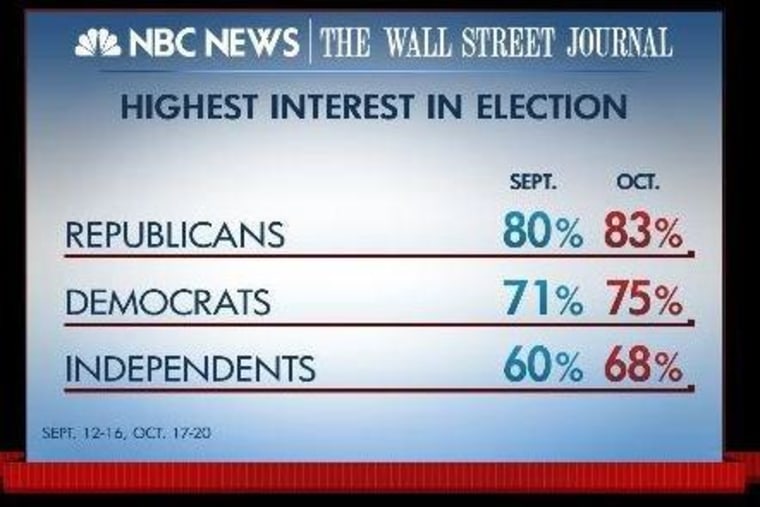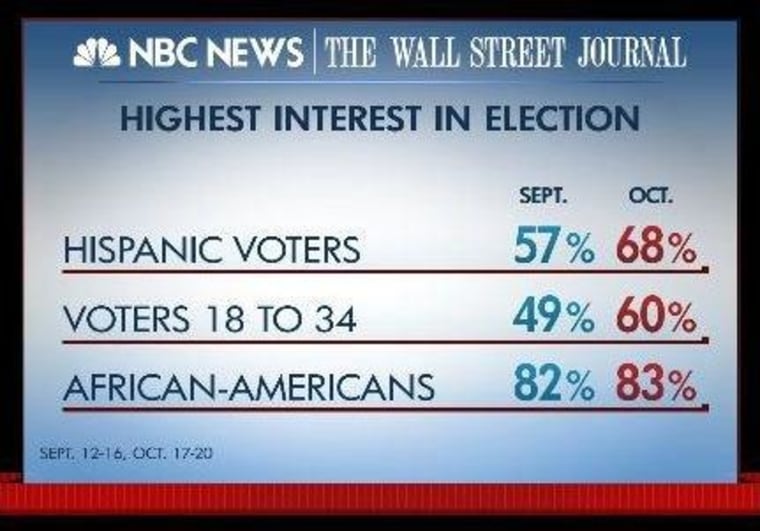 Check out the full results of our NBC/WSJ/Telemundo oversample of Latino voters. And, for more on how demographics are likely to swing this election, check out our look Inside the Numbers with Democratic pollster Fred Yang and Republican pollster Bill McInturff.