The October jobs report marked the final monthly snapshot of the jobs picture before next week's election. It also provides the opportunity to look at some hard economic numbers over the course of President Obama's first term in office. What we see is an economy that was in sharp decline when the president came into office, bottoming out that year and then charting a slow, halting path back into positive territory.
During the president's first year and a half in office, job losses piled up - 4.62 million jobs lost through September of 2010 (according to the Labor Department's count of nonfarm payroll jobs). The unemployment rate peaked at 10% in October of 2009 and the economy lost jobs in 14 of those first 17 months. However, beginning in October 2010, the economy seemed to turn a corner. Jobs were added every single month, ranging from a low of 54,000 in May 2011 to a high of 275,000 in January of this year.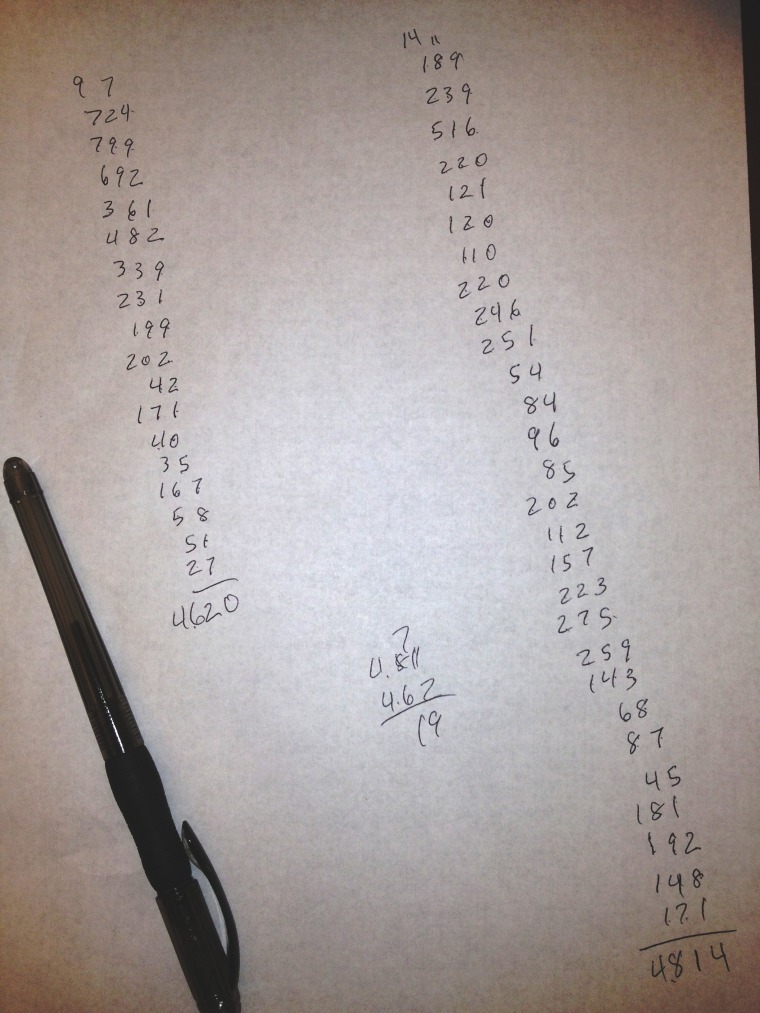 The economy added a total of 4.81 million nonfarm payroll jobs between February 2009 (the President's first full month in office) and today. Back-of-the-envelope math shows that when you subtract the 4.62 million jobs lost, you come up with a net total of 190,000 jobs added.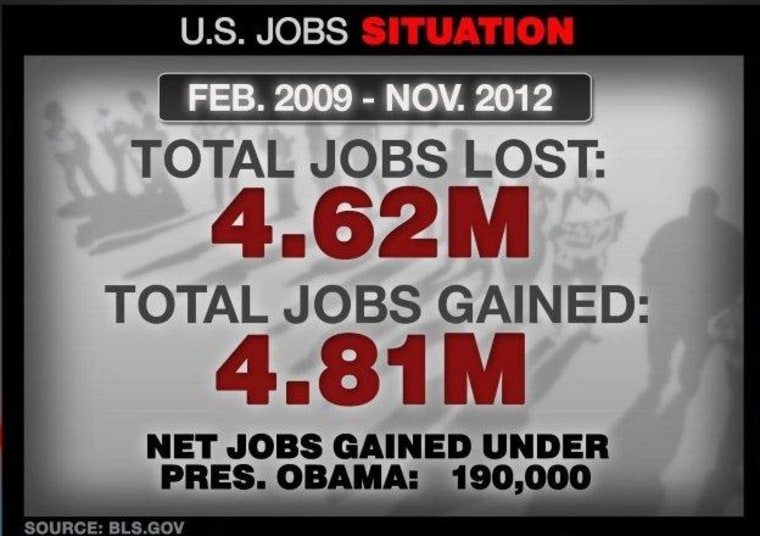 Of course, the spin goes both ways: Mitt Romney says the number of jobs added is far too few while the Obama campaign describes it as a step in the right direction. They say you can't argue with numbers, but both sides will certainly try.