As the new members of the 113th Congress are sworn in—a quick look at the incoming Congress by the numbers.
BALANCE OF POWER
The House Republican majority declines from 240 in the last Congress to 233; the Democratic caucus gets slightly larger, growing from 191 to 200 members.
Additionally, two House seats are vacant: Congressman Tim Scott, R-S.C., resigned Wednesday and will be sworn in to the Senate Thursday, and former Illinois Congressman Jesse Jackson Jr.'s seat is empty pending an April special election.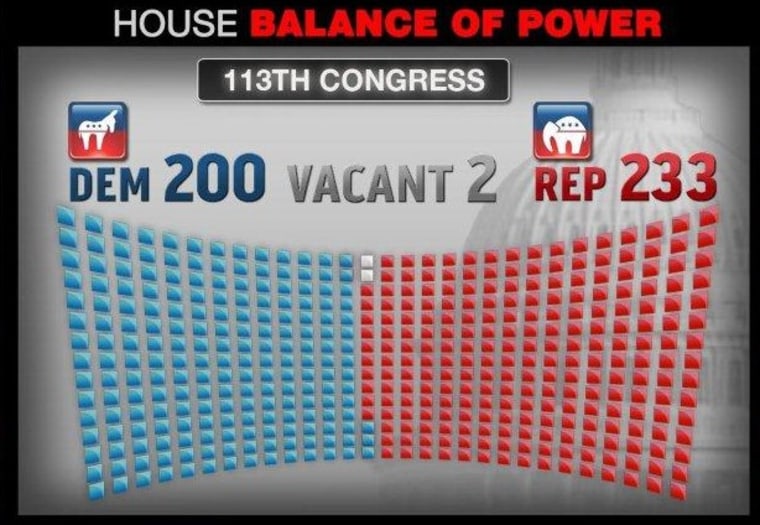 Democrats also expand their majority in the Senate 55 - 45, which includes independent Senators Bernie Sanders, I-Vermont, and Angus King, I-Maine, who will join the caucus.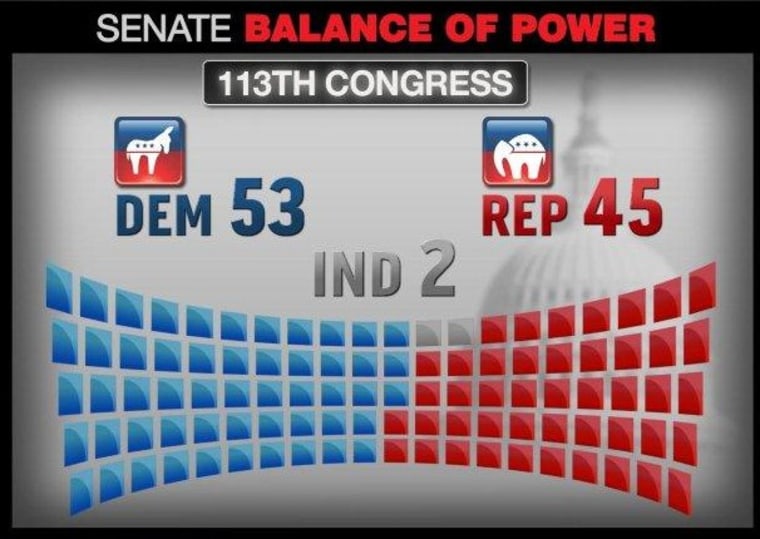 RECORD DIVERSITY
The 113th Congress is the most diverse ever—with 101 women, 43 African-Americans, 31 Latinos, 12 Asian-Americans and seven openly gay or bisexual members. And, for the first time in history, white men will not make up the majority of the House Democratic caucus.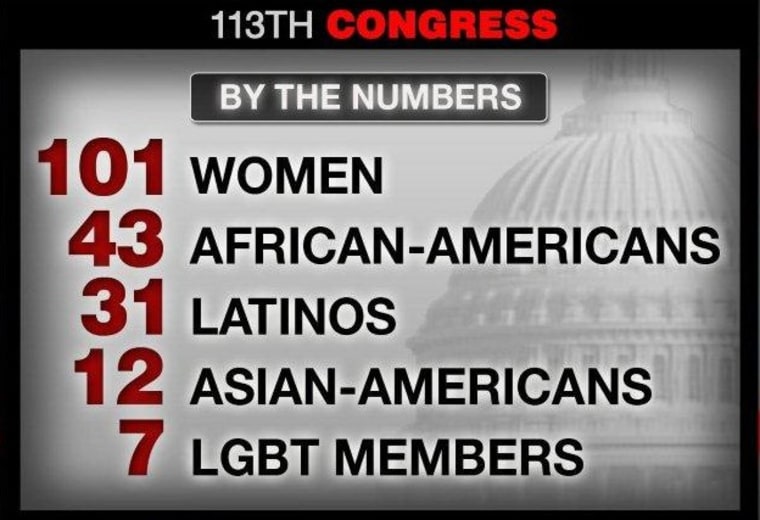 WOMEN TO WATCH
A record-breaking 20 women will serve in the Senate—and, the Granite State is once again "First in the Nation." New Hampshire is becoming the first state in history to send an all-female delegation to Congress.