Do you remember Anthony Weiner?
In case you forgot he was last seen apologizing for a bizarre photo sexting scandal as he resigned from Congress after an attempt at seduction that never worked.
Well, he is back in the news as speculation circulates he will be running for the next NYC mayor or public advocate.
So does he have any chance to win the election?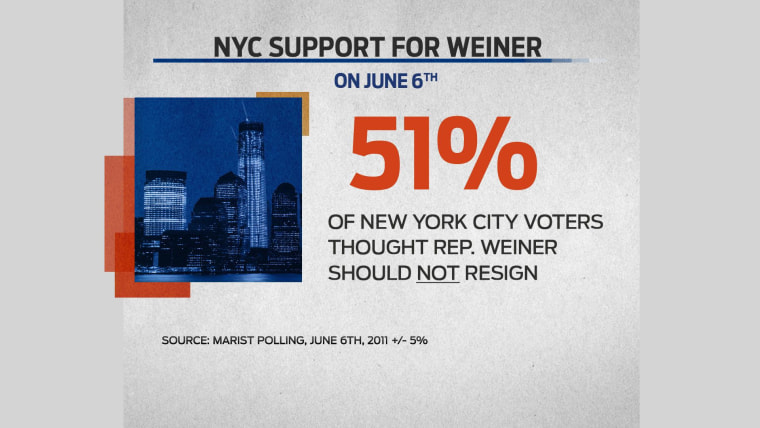 We took it to our Spin Cycle to debate the issue
And don't forget to answer our Poll Question or tweet us at @thecyclemsnbc