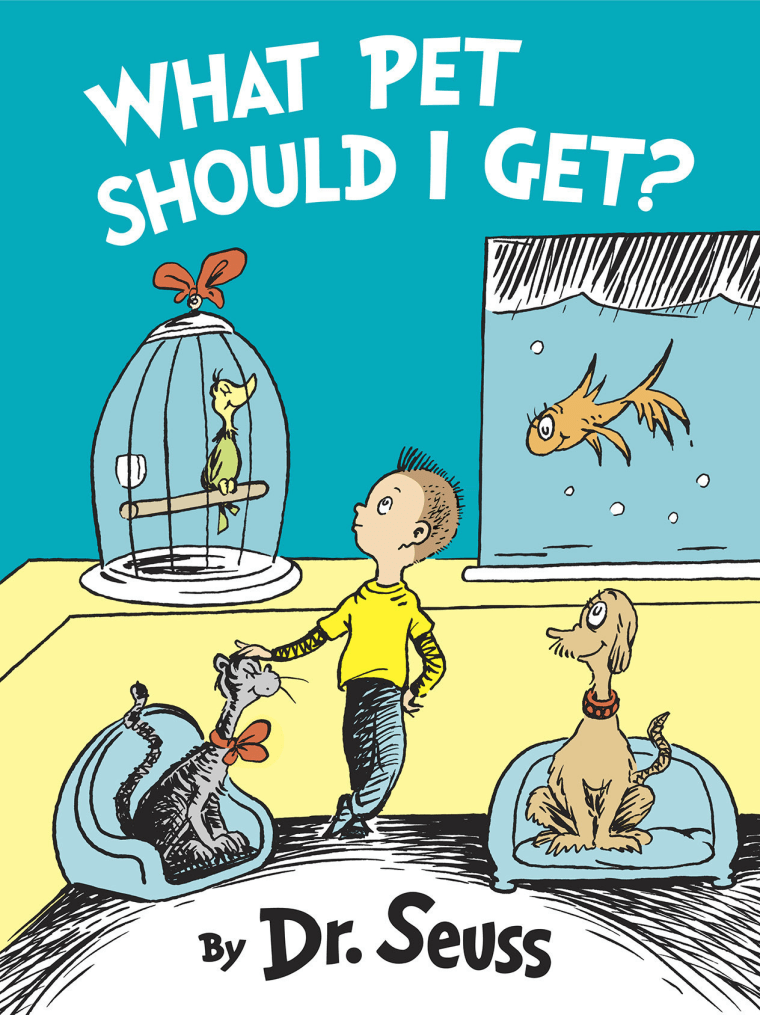 For the first time in almost 25 years a new Dr. Seuss book is set to hit bookstores.
"What Pet Should I Get" by the beloved author Theodor Seuss Geisell, better known as Dr. Suess, was discovered by his wife, Audrey Geisel, and longtime secretary and friend Claudia Prescott, in October 2013 and will be released to the public on July 28. "While undeniably special, it is not surprising to me that we found this," Audrey Geisel said in a statement. "Ted always worked on multiple projects and started new things all the time — he was constantly writing and drawing and coming up with ideas for new stories."
This never before seen picture book by Dr. Sues features the siblings from the 1960 book "One Fish Two Fish Red Fish Blue Fish" when they visit a pet store and debate about what animal they want. Told in Dr. Seuss's signature rhyming style, the book also teaches a lesson that while it may be difficult to make up your mind, sometimes you just have to do it. 
"Pages and pages of manuscripts and sketches were laid out on the big glass dining room table," Susan Brandt, president of licensing and marketing of Dr. Seuss Enterprises said in a a Random House news release. "It was truly a magical moment, and we immediately knew this was more than just a box of sketches."