The holiday season may be over, but 'tis still the season for the flu. Offices are filled with a cacophony of coughs, sneezes, and sniffles, and slowly but surely you can feel yourself joining the chorus.
Flu season is in full swing, and according to the Center for Disease Control, this year has seen higher than normal flu activity. In fact, they're calling this the worst flu decade in a year. If you're not yet infected, those statistics are probably anything but comforting. But if you're reading this and sniffling, take solace in the fact that now you can at least figure out who to blame for infecting you.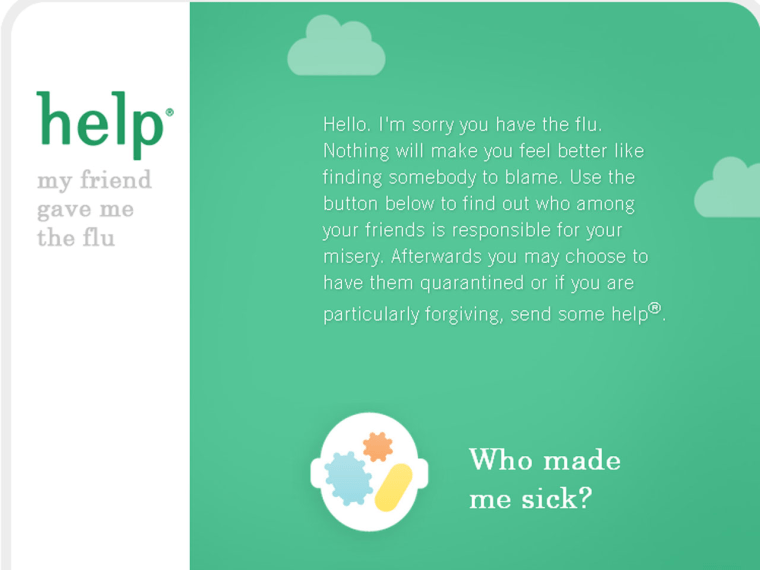 The app, "Help, my friend gave me the flu," tracks down your Facebook friends who have posted about sneezing, coughing, or flu aches and pains and then generates a list of suspects--all while expressing its sadness that you have the flu. And while this may not rid you of your sore throat, it will allow you to yell at your friends and co-workers for coughing their germs in your direction--or at least give you someone to hang out with while you recover. After all, misery loves company.