Most exciting moment of last night's Super Bowl game? The 49ers second half comeback? The blackout? The commercials? Nope. It was definitely the reunion of Destiny's Child! (For me, anyway.)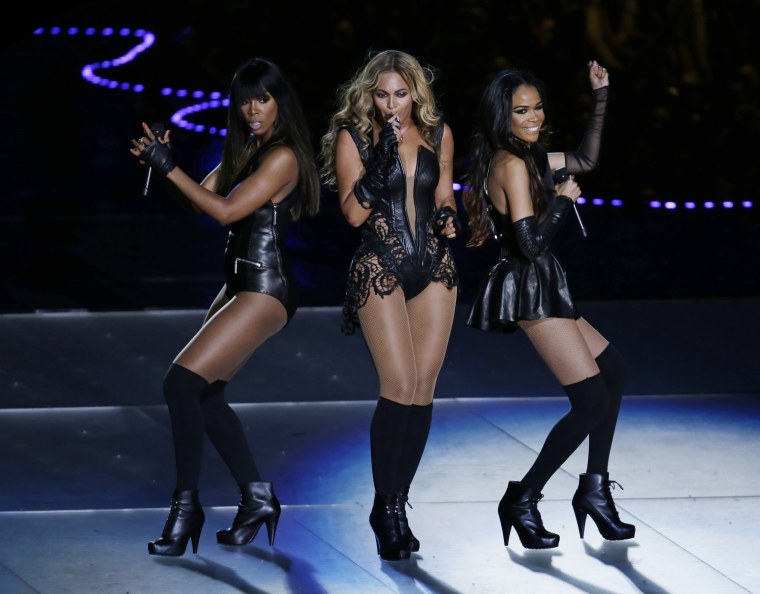 The moment Kelly Rowland and Michelle Williams shot out of the stage next to Beyonce and the trio was reunited,  I was just as excited as I was back in my junior high and high school days when I use to blast classics like "No, No, No" and "Survivor" out of my mother's car window. However, the reunion was brief and I was saddened not to hear even a quick version of "Say My Name" or "Lose My Breath." But in fairness, it was a Beyonce show. And she did not disappoint.  Sure, she missed a couple of her marks,
but in the end, you cannot deny that Ms. Knowles knows how to put a performance together. The outfit, the heels, the special effects, the hair: nothing but fierce. So keep the party going and enjoy the playlist below...