The death of actor Philip Seymour Hoffman from an apparent heroin overdose has cast new light on the rapidly growing crisis of heroin and other opiate abuse across the U.S. Young and lower-income people are at particular risk, experts say.
Researchers estimate that first-time heroin use has increased in the U.S. by nearly 60% over the past decade. Law enforcement officials believe the spike in heroin use is driven by addicts becoming priced out of more expensive prescription opiate-based pain killers. "They're hooked on prescription drugs but when the prescription runs out, they switch to $5 and $10 bags of heroin," Christopher Goldrick of the Rockland Narcotics Task Force told USA Today.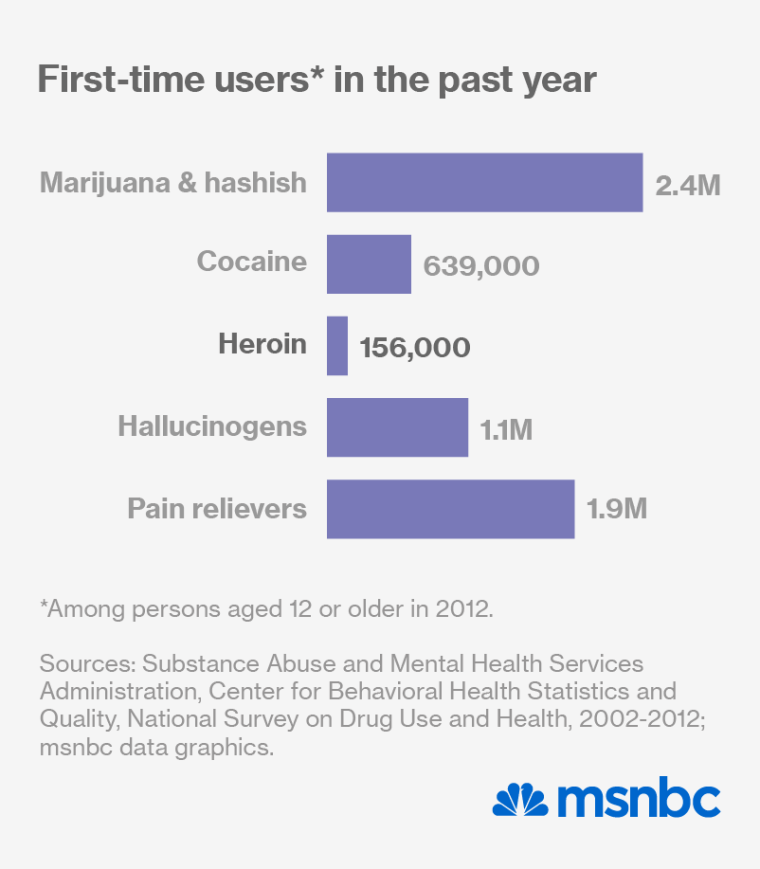 Drug overdose claimed more lives than any other injury in 2010, with 60% of those deaths related to pharmaceuticals, according to the most recent figures from the Center for Disease control. The CDC also reports that 75% of prescription drug overdose deaths involve opioid painkillers such as oxycodone or morphine. A 2011 study found that prescription opioid abuse costs the U.S. over $55.7 billion per year in lost productivity as well as health care and criminal justice spending.
There are currently dozens of bills working their way through various state houses in an effort to curb what is seen as an epidemic of prescription painkiller overdoses. To stem the flow of heroin, however, lawmakers must look beyond American soil.
Opium production in Afghanistan recorded a record crop last year, up 36% from 2012, according to a recent hearing in the Senate Caucus on International Narcotics Control. John Sopko, the special inspector general for Afghanistan reconstruction values Afghanistan's heroin production at $3 billion, or 15% of the Afghan GDP.  
Death caused by heroin overdose has recently become disturbingly prevalent in the Northeast. The Drug Enforcement Agency recently found a 67% increase in heroin seizures and 59% increase in heroin charges in New York alone.  
Last week, three deaths were reported in the New York suburbs not far from where Hoffman grew up. Seventeen recent deaths in western Pennsylvania have been attributed to a "bad batch" of tainted heroin. And on January 8th, Vermont Gov. Peter Shumlin dedicated his entire Sate of the State address to Vermont's "full-blown heroin crisis."
In his speech Gov. Shumlin demanded better funding for much needed treatment programs, citing the low cost of treatment compared to incarceration and a 500 person waiting list for addicts currently seeking treatment in the state.  Since 2000, Vermont has seen an 839% increase in the number of people receiving treatment for heroin abuse with the poor and people age 25-34 among the hardest hit. Canada estimates that 90% of their heroin trade comes from Afghanistan and Gov. Shumlin has cited the state's proximity to Montreal and New York as major contributor to the influx of drugs among his constituents.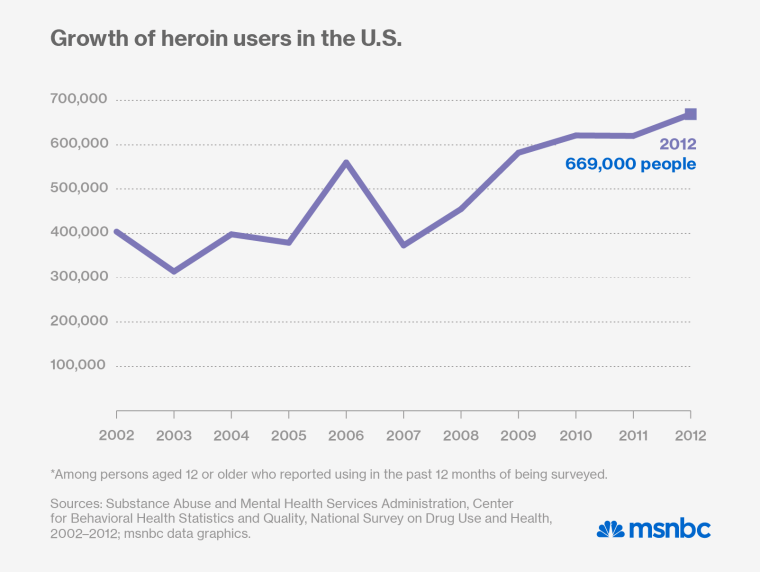 For his part, Gov. Shumlin identifies economic despair as a contributor to his state's drug woes, saying, "To help solve this problem, we should keep working to ensure that every Vermonter, regardless of income, has the chance at success."
Poverty and addiction are seen as components of a dangerous spiral in many cases. While research shows that children who grow up in poverty are no more likely to use drugs than their wealthier counterparts, data from the Substance Abuse and Mental Health Service Administration found that substance use disorder and mental illness are most common in families with incomes below the poverty level and without health insurance.  Most worryingly, of the 3.7 million people living in poverty and in need of substance abuse treatment, only 17.9 percent received specialty treatment.