As another Sunday approaches, so does another round of calls for Washington Redskins owner Dan Snyder to change his team's name to something less racist. This week, People for the Ethical Treatment of Animals joined the fray, but instead of offering a new name, they designed a new "redskin" logo: a potato.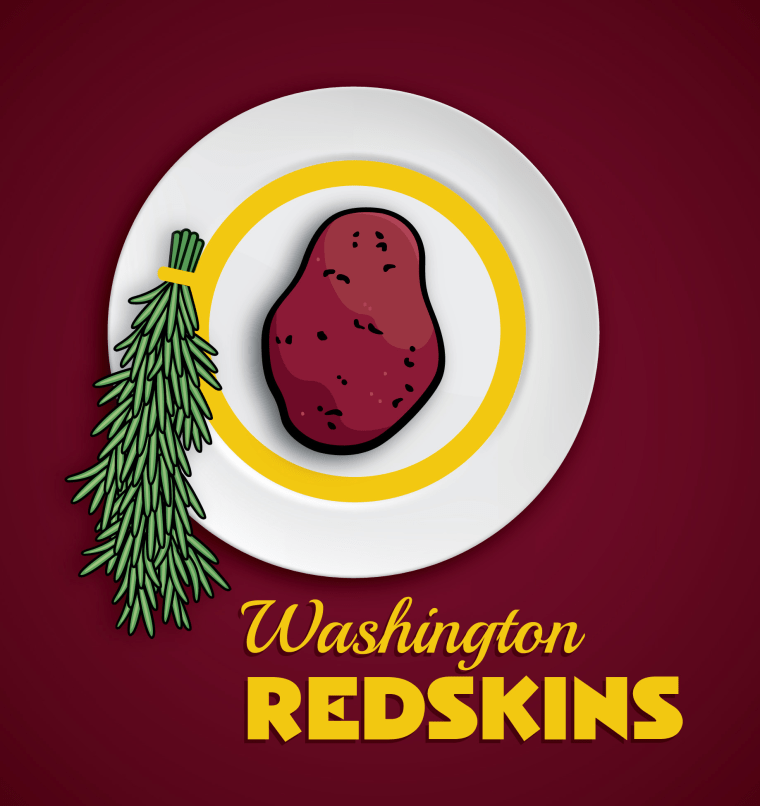 "Who could be offended by a harmless redskin potato?" PETA asked in a blog post unveiling its redesign. While PETA's idea for this is cleary tongue-in-cheek, it doesn't address the centuries of history behind the ethnic slur. But it is another sign that this conversation isn't dying down as it has in the past.
On Sunday's Up with Steve Kornacki, Steve and the panel will tackle the debate and ask if a change can really happen.