Young ladies & gents –
There is a serious, culturally rooted problem that persists in the shadows – we're talking about the issue of hazing. And recently we have seen far too many examples of extreme hazing that involve intimidation, a culture of silence and brutality – hazings that even result in death.  When you stop to read the facts, it's unbelievable just how pervasive the tradition of hazing is in our society. We see hazing in schools, sports teams, fraternities and sororities, and even our military. Three in five college students are subjected to hazing. 47% of students are hazed before they even enter college or university. But the most disturbing statistics are the ones which show why hazing continues to occur in the U.S.
Students are more likely to be hazed if they knew an adult who was hazed.
67% agree that a significant part of initiation is humiliation.
36% say they would not report a hazing primarily because "there's no one to tell" and 27% feel that "adults won't handle it right."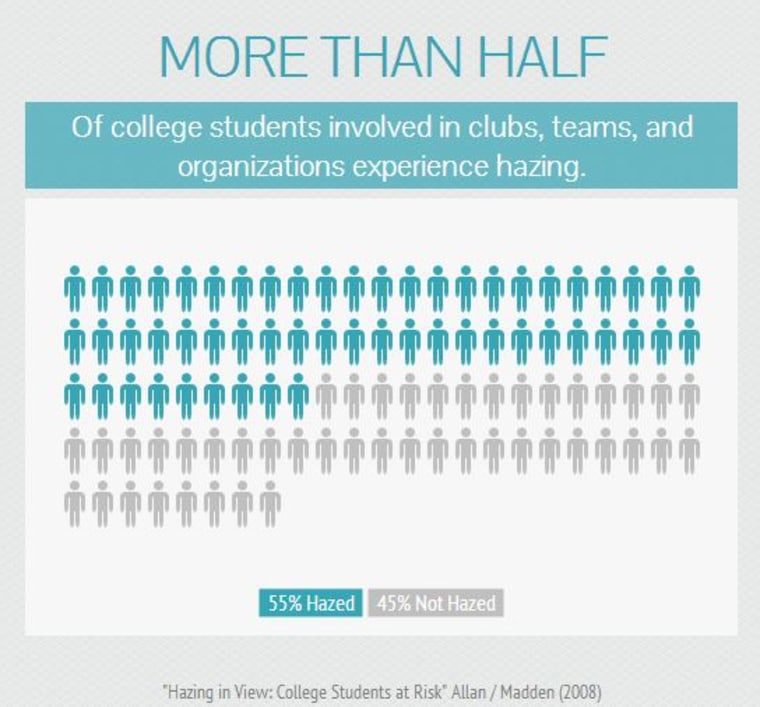 For that reason, Team Ronan wants to make hazing this week's Call to Action. 
We're asking all of you to download this free Anti-Hazing App. 
Not only is it free, but this app makes it easy to learn about and report hazing from the privacy of your mobile phone. Since so many of us carry our iPhone's around, this makes reporting – and documenting via pictures or video – a hazing incident easy.
Here's how it works:
Download the app
If an incident occurs, you select the organization(s) that you want to receive your report.
Enter optional information: who, what, where and when-about the hazing event.
Select photo(s) and/or video(s) that you want to be submitted with the event.
Review the info and click submit.  A message will pop-up confirming your report was sent.
After you hit submit, the administrator(s) will be alerted of "a new hazing report" via an instant email and text.
Administrator(s) will then login to a website to view the photos/videos and details of your submitted report.
Don't forget to email or tweet to tell us that you downloaded the app using #stopthehazing.
Sincerely,
Team Ronan
Source: Inside Hazing, Dr. Susan Lipkins, 2006 Dr.