Ladies & Gents –
Safe, clean water is a basic necessity of life. But so many around the world suffer due to a lack of clean water in their communities.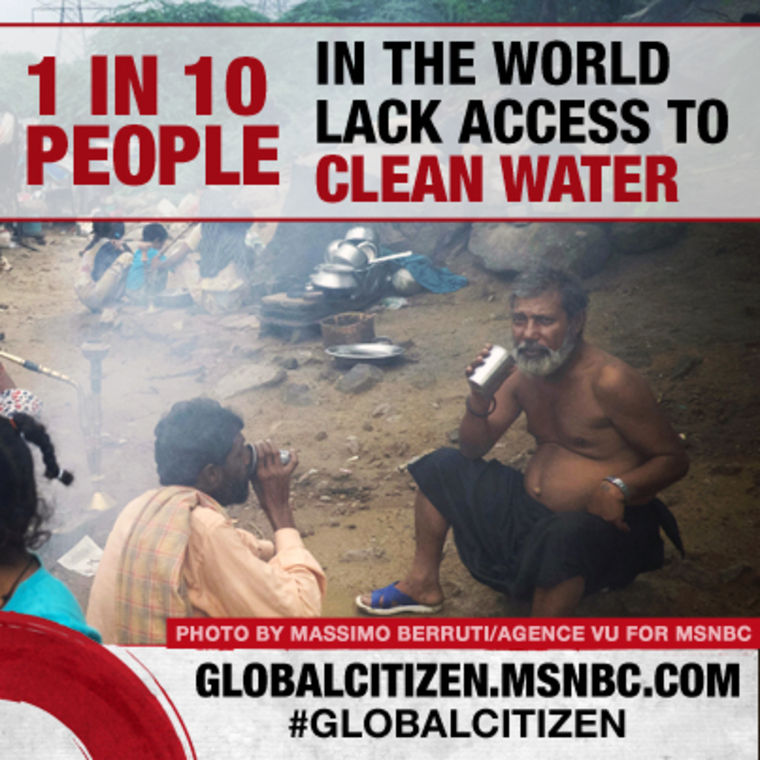 Clean water and safe sanitation systems can transform lives, helping communities rise out of poverty. Clean water makes it possible for children to attend school, grow up healthy, and become active members of their community. When women don't have to spend hours in search of clean, safe drinking water, they can use that time to cultivate food, care for their children, and earn income for their families. 
We are partnering with The Global Poverty Project to create a world without extreme poverty by 2030. The focus of their Global Citizen Festival, a star-studded concert that will air on MSNBC this Saturday, September 27th, is to secure commitments in the areas of vaccines, education, and sanitation that have the potential to affect 50 million lives.
And that is why Team Ronan is joining forces with WaterAid and making this week's call to action all about helping communities get access to clean water and safe sanitation. 
How can you help? Ask Congress to support the Senator Paul Simon Water for the World Act. 
Share the link on Facebook and Twitter – and don't forget to use the hashtag #GlobalCitizen so we keep this issue trending online. 
xo,
Team Ronan
P.S. For more information about what else we're covering this week as part of the Global Poverty Project's Global Citizen Festival, check out Ronan's interviews with Gwen Stefani and will.i.am.