Ladies, gents – 
The FBI made headlines two weeks ago when they recovered 168 children who had been forced into prostitution.
Sex-trafficking. Right here in the U.S.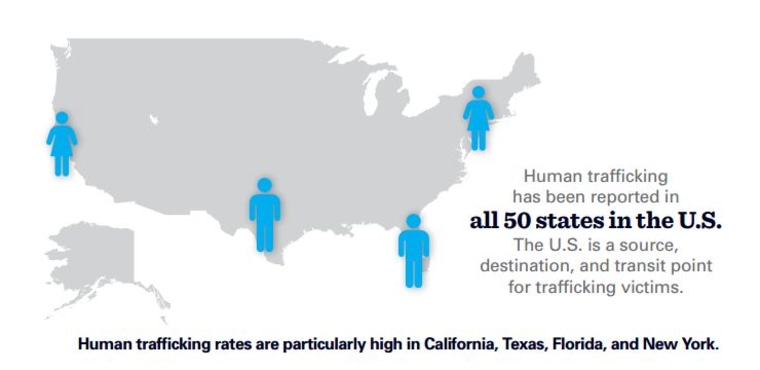 After a week-long sweep of truck stops, casinos and the internet, Operation Cross Country led to the rescue of the highest number of exploited children in years. Just to be clear – among the victims, the majority were born on U.S. soil.
We have all heard horrible stories of sex trafficking in countries throughout other parts of the world – Asia, Eastern Europe, and Latin America. But we found this really scary: sex trafficking is on the rise in this country – and each year, the number keep climbing.
Our team started to dig a little into the veiled world of the black market. Check this out: human trafficking has been reported in all 50 states in the U.S. – with the highest rates of trafficking occurring in California, Texas, Florida, and New York. This hideous form of "modern-day slavery" subjects millions of children, women, and men to prostitution, pornography, sex tourism, forced domestic service, or factory work.
The fact is the U.S. is a destination and transit point for – and sadly, a source of – trafficking victims. If we want to do anything to put an end to this ugly mess, let's start right here at home. 
That's why Team Ronan is asking you to sign our petition below urging the Senate to pass the bipartisan Justice for Victims of Trafficking Act.  This bill has already passed the House (H.R. 3530)! A good first step.
Now we are asking your help to get the bill (S. 1738) passed in the Senate. 
THIS PETITION HAS CLOSED.
This bill includes a variety of measures and:
Clarifies current law and codifies court decisions that the conduct of buyers who "solicit" and "patronize" commercial sex with a child are committing the crime of sex trafficking. Buyers of sex acts with children fuel the sex trafficking markets; without demand, traffickers will lose their profits and countless children will be spared the horrors of sexual exploitation.
Authorizes state and local law enforcement to obtain wiretaps in state courts, without federal approval, to investigate trafficking and CSEC offenses more effectively.
Increases human trafficking identification and reporting by giving a way to citizens and lawful permanent residents who are victims of human trafficking to obtain official recognition of their status, and requiring regular reporting on the number of human trafficking crimes in the Uniform Crime Reporting Program.
xo,
Team Ronan