Last week we spent two nights covering the battle over abortion rights in the Republican-controlled Wyoming legislature.
When we left off, the small-c conservatives of the Republican Party, led by strong-spoken, small-government ranchers Reps. Sue Wallis and Lisa Shepperson, had voted down a bill seen as restricting abortion rights. But then the same guy who'd introduced the first one came out with a second, slightly modified bill. The small-government Republicans couldn't vote this one down, so Rep. Wallis amended it into something, as she told us at the time, that she didn't like but believed she could stand. This modified bill passed the Wyoming House and it was on to the state Senate. Now Representative Lisa Shepperson, a rancher and mother-to-be, e-mails this update:
After passing the House…..HB – 251 has been passed to the Wyoming Senate and has been assigned to our Standing Committee – Agriculture, State and Public Lands and Water Resources!! Yes….our Ag Committee!! Now, we realize that sometimes bills get assigned to strange committees due to work load, etc, but that is NOT the case here. It has been assigned to this committee to try to make SURE it comes out and goes to the floor.Needless to say, Sue and I and quite a few other women legislators are furious! I guess maybe some of these men think we are livestock!?!?! I am a 5th generation rancher and am used to dealing with livestock and the issues with them….so it will be an interesting committee hearing for me. By the way, Sue is also a rancher….both her and I have spent our lives on issues dealing with ag. We just never dreamed we'd be in the Ag Committee dealing with this issue. We are strategizing now….trying to decide if we should show up to the Committee Meeting with our cow-bells on and mooing! The bill is tentatively scheduled to be heard on Thursday afternoon, upon adjournment.We just wanted to update you on the status of this ridiculousness. Thank you for your time.
We also got a very nice note from the Majority Floor Leader of the Wyoming House. He wanted to draw our attention to the civility, friendliness and general awesomeness of the Wyoming legislature, which is something Rep. Wallis called our attention to last week as well. Rep. Lubnau's message, after the jump:
---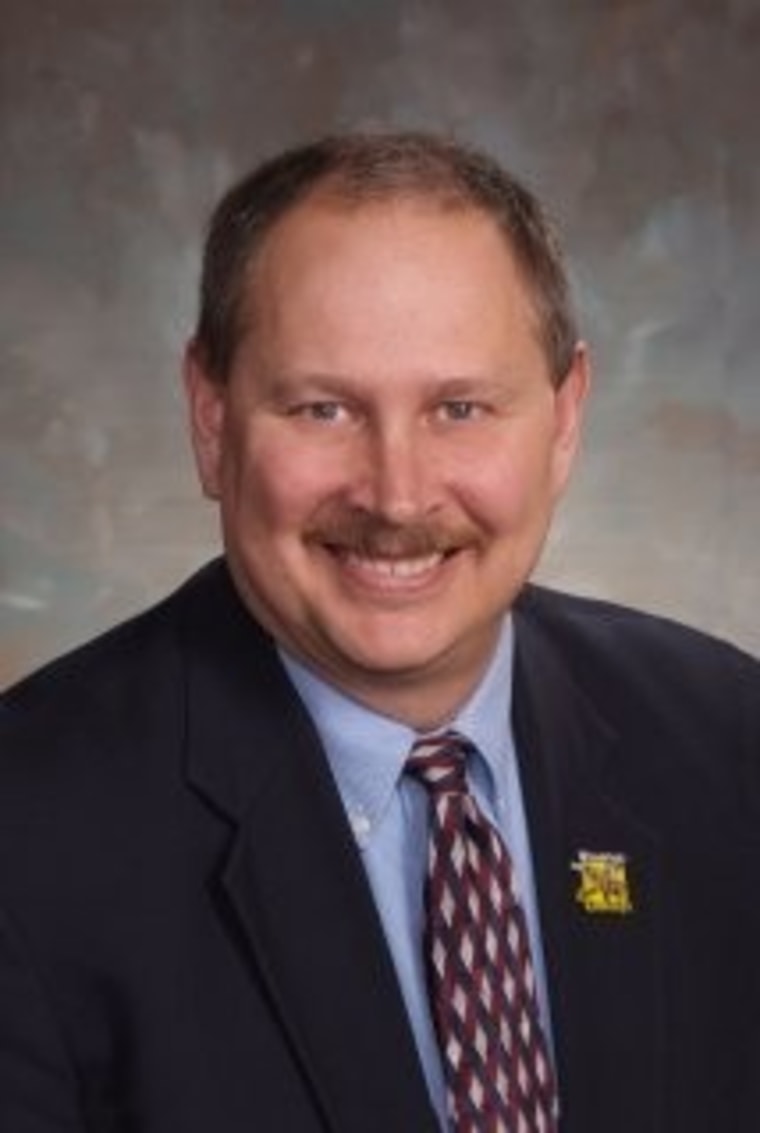 Ms. Dryden:Thank you for your fair treatment of the Wyoming Legislature. The description of the debates on the Brechtel bills was accurate. While I understand the focus of your story was on the abortion issue and the interplay between different factions of the Republican Party, there is another, deeper story, about how people in the lowest populated state in the union work together to create a state with billions in the bank, the lowest taxes in the country, the greatest spending per capita on education in the country and a balanced budget. It is a story about how Republicans and Democrats leave the floor after each day's session and dine together, discuss issues and are true friends. It is a story about how for the first 10 minutes of each session, the members shake hands, hug and chat about their lives before beginning a difficult day of legislating. We know that tension in ideas makes us stronger, but tension in personalities makes us weaker. I believe the free exchange of ideas, no matter the source, is the key to our success. We encourage you to look a our little legislature from the boondocks. Perhaps there is something to be learned from a place where partisan rhetoric takes a back seat to getting the job done.Tom LubnauMajority Floor LeaderWyoming House of Representatives