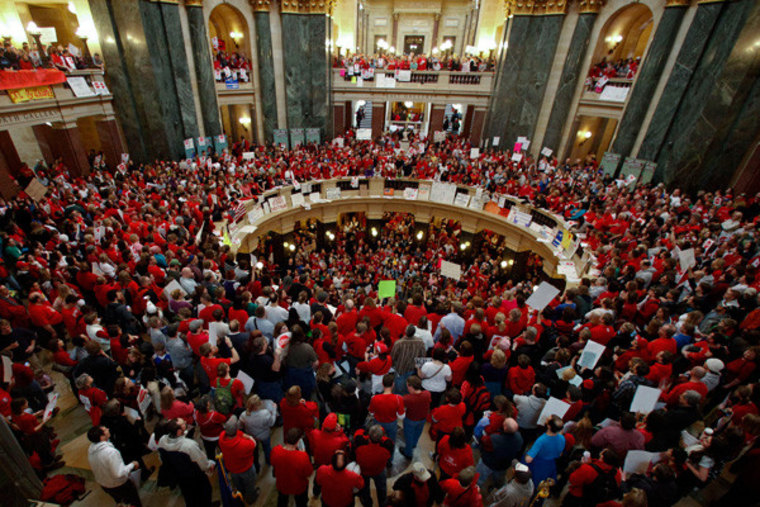 The Wisconsin Supreme Court upheld Gov. Scott Walker's signature labor legislation Thursday, delivering an election-year affirmation to the governor in just one of the three major rulings issued by the court on union bargaining, election law and same-sex couples. [...] The decision was 5-2, with Justice Michael Gableman writing the lead opinion, which found that collective bargaining is not a fundamental right under the constitution but rather a benefit that lawmakers can extend or restrict as they see fit.
But that's not all the Wisconsin Supreme Court did today -- it also upheld Republican efforts to suppress voting participation through an unnecessary voter-ID law.
Unlike the union-busting measure, however, the voter-ID controversy is not yet fully resolved -- federal courts are considering a related challenge, and the outcome will trump the state court decision.