I was an Occupy Wall Street skeptic. I admit it. I was dubious that camping in Liberty Park would have any impact at all on America's corporate culture. Wall Street is not really a literal place anymore, and since 9/11 you don't do anything in Lower Manhattan that they don't allow you to do, so how could occupying a park matter?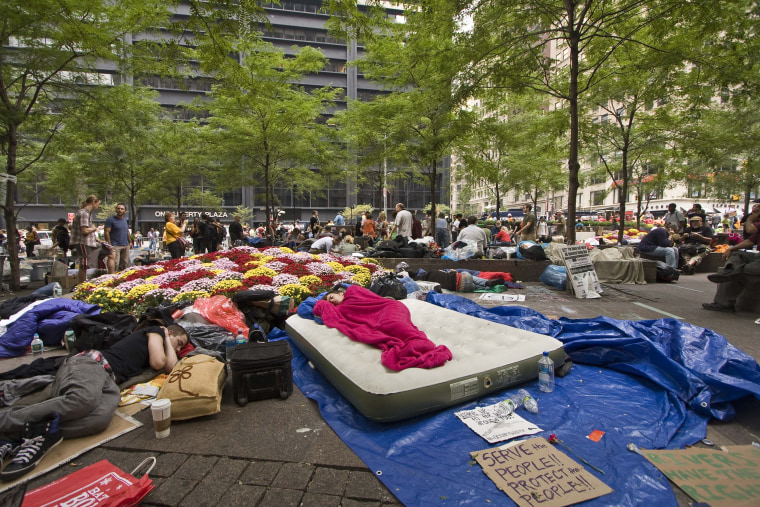 A few days into the occupation I went to see for myself and my worst fears were confirmed. By now you've heard the "dirty hippy" descriptions. For the record, as a relatively dirty hippy myself, I don't have a problem with that. But I saw the ratty cardboard and dirty sleeping bags and I thought, oh no, if this is the face of the movement, it's doomed.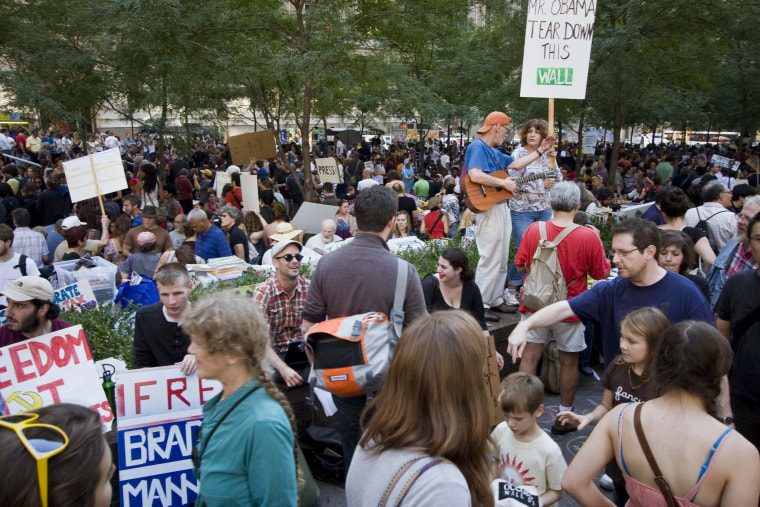 At best, my impression of the camp at Liberty Park was that it was an interesting art installation, a creative interpretation of the Arab Spring protests. New York City doesn't really have a Speaker's Corner so perhaps, with so many interests represented under the Occupy Wall Street umbrella (or non-opaque tarp), the city could end up with a nice dynamic new political locus even if the whole "vanquishing the corporate demon" thing didn't work out.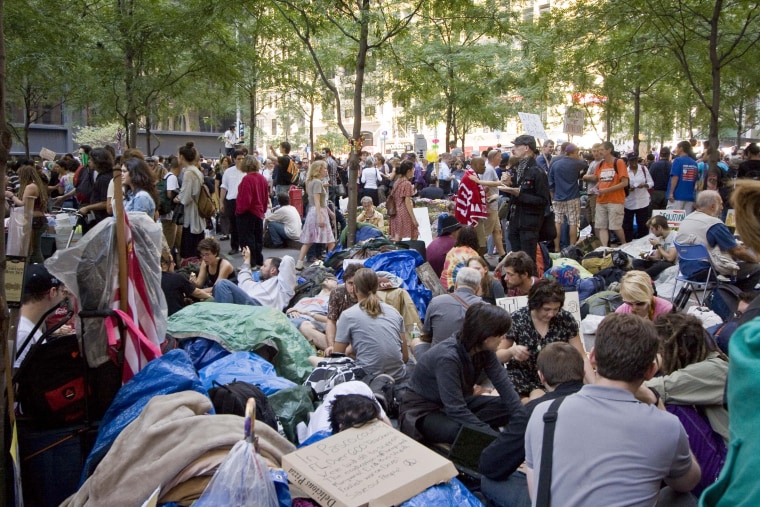 As it has turned out, the very spectacle that I was concerned would undermine the cause, has helped anchor it and give the media (and the world, apparently) a hook to tie a new narrative to. As Rachel pointed out Monday night:
In the month before the "Occupy Wall Street" movement, there were, to our count, 164 mentions of the phrase corporate greed in the news. One month, 164 mentions.In the month since the "Occupy Wall Street" movement has been under way, 1,801 mentions of that same phrase: corporate greed in the news.
Full credit to Occupy Wall Street for making this happen. Whether it was through all of those "there's no coherent message" articles at the beginning, or feeding the right-wing freak-out machine, or the second-guessing better-way columns I've been seeing lately, or serving as nothing more than a movie-set backdrop for stand-up news reporters and political opportunists, the circus at Liberty Park has done its job as a starting point.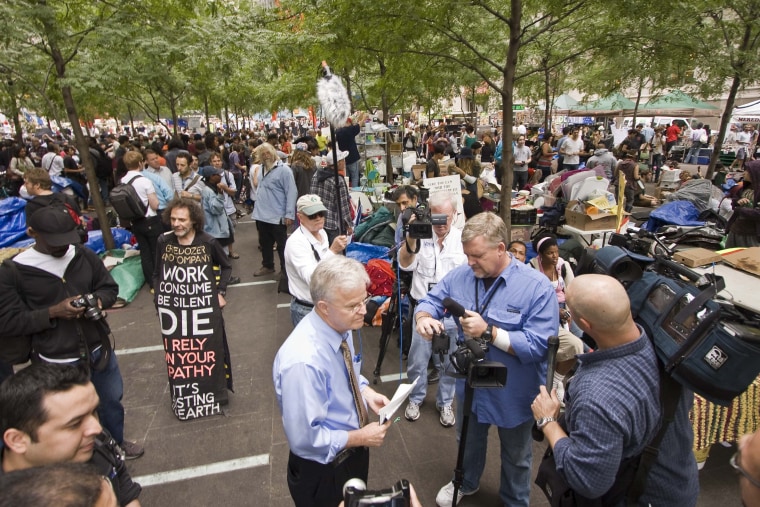 I still don't think the answers to the world's problems are going to be written with donated paint on the torn-off side of a cardboard box, but, as Paul Krugman wrote recently, "we shouldn't make too much of the lack of specifics. It's clear what kinds of things the Occupy Wall Street demonstrators want, and it's really the job of policy intellectuals and politicians to fill in the details."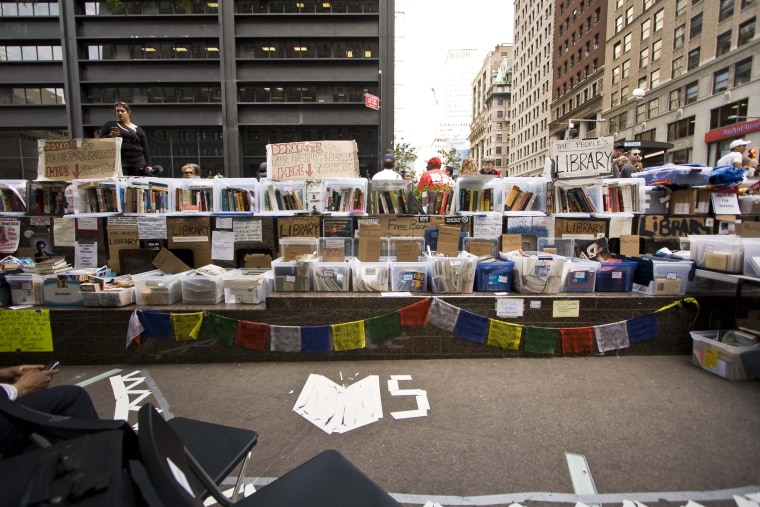 Rachel helped clarify my understanding of this when she talked to Andrea Mitchell the other day:
There is a sort of genius to it. By remaining a sort of inchoate, angry, but not very specific force, they are allowing everybody else in the country who is frustrated with Wall Street and the current state of the economy to sort of project what they think is important onto those protesters.
As such, the folks in that small square in Lower Manhattan, even the dirty ones, have helped contextualize America's myriad grievances with Washington, D.C. as problems that need solving instead of data points describing the new accepted reality.