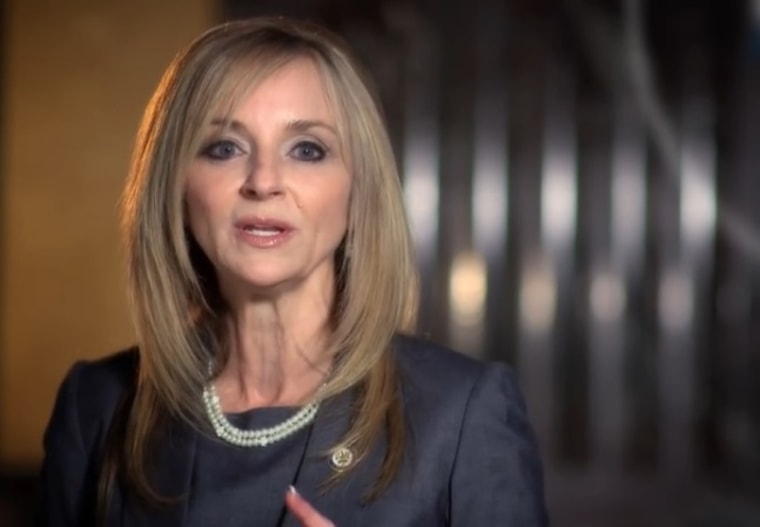 I'm beginning to think a Hall of Shame might be in order. We talked recently, for example, about former Sen.
Scott Brown
(R-Mass.), now running in New Hampshire, who "took shelter in the bathroom" to avoid questions about contraception access. But Brown's hardly alone.
Remember when Nevada's
Sharron Angle
ran away from a reporter asking about her "Second Amendment remedies"? Or how about the time Illinois'
Mark Kirk
literally ran through a hotel kitchen to evade journalists asking about his serial exaggerations? Sen.
Jim Bunning
(R-Ky.) once ran into an elevator to hide from a reporter;
Mitt Romney
once "fled down a hallway and escaped up an escalator" to avoid questions about Libya; and Texas
Greg Abbott
recently fled a reporter's questions about public information on dangerous chemicals.
And now we appear to have a new inductee.
David Wasserman
reported yesterday
that he recently sat down with state Rep. Lenar Whitney, a Republican congressional candidate in Louisiana's 6th congressional district, though their interview didn't go well.
As a House analyst for the nonpartisan Cook Political Report, I've personally interviewed over 300 congressional candidates over the course of seven years, both to get to know them and evaluate their chances of winning. I've been impressed by just as many Republicans as Democrats, and underwhelmed by equal numbers, too. Most are accustomed to tough questions. But never have I met any candidate quite as frightening or fact-averse as Louisiana state Rep. Lenar Whitney, 55, who visited my office last Wednesday.
Whitney, who reportedly likes the "Palin of the South" nickname, "froze" when asked to substantiate her claims that climate change is the "greatest deception in the history of mankind."
And then Wasserman asked about President Obama's birthplace.
...I asked whether she believed Obama was born in the United States. When she replied that it was a matter of some controversy, her two campaign consultants quickly whisked her out of the room, accusing me of conducting a "Palin-style interview." It was the first time in hundreds of Cook Political Report meetings that a candidate has fled the room.
A tip for candidates everywhere: if you literally run away from questions, you're doing it wrong.