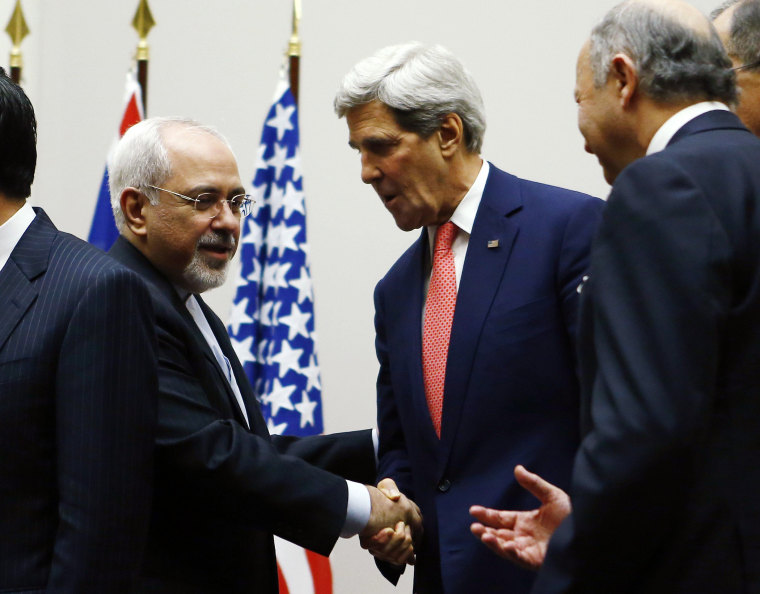 It was an unexpected move from nearly the entire Senate GOP caucus, but perhaps Republicans assumed that as long as they had the American Israel Public Affairs Committee (AIPAC) on their side, their position was still viable.
It must have come as something of a shock, then, when AIPAC left Republicans
hanging out to dry
.
America's main pro-Israel lobby came out against an immediate vote on Iran sanctions Thursday, just hours after 42 Republican senators demanded a vote. The American Israel Public Affairs Committee (AIPAC) issued its statement after the bill's author, Sen. Robert Menendez (D-N.J.), took to the Senate floor and obliquely criticized the GOP push. "We agree with the Chairman that stopping the Iranian nuclear program should rest on bipartisan support," AIPAC said in an emailed statement, "and that there should not be a vote at this time on the measure."
The
report
in
The Hill
added, "An AIPAC official confirmed the email's validity." In other words,
The Hill
saw AIPAC's statement, found it so amazing that reporters weren't sure it was legitimate, so they felt the need to call the organization to make sure it wasn't a prank.
Note, AIPAC did not abandon support for new Iranian sanctions altogether, but rather, announced that the Republican drive for an immediate vote is a mistake.
This turn of events would have been inconceivable a month ago. As we
discussed
the other day, by the first week in January, the Senate bill had 59 co-sponsors, and the number was growing. The question wasn't whether the bill would pass the Senate, but rather, whether it could garner a veto-proof super-majority.
Now, the bill isn't on the House's to-do list; Senate co-sponsors are walking away; and even AIPAC -- AIPAC -- has no use for the Republican push for a vote.
Time will tell whether the diplomatic efforts succeed, but when it comes to Washington politics, President Obama and his team have won this round and earned what they were looking for: time.