President Obama visited Paterson, New Jersey, on Sunday to see damage from Hurricane Irene. Crowds of people (including me) from all over northern New Jersey lined the streets of Paterson to get a glimpse of the presidential motorcade. The town was one of the hardest hit by flooding from Irene, but spirits were high as people waited to see the president. He was welcomed by most: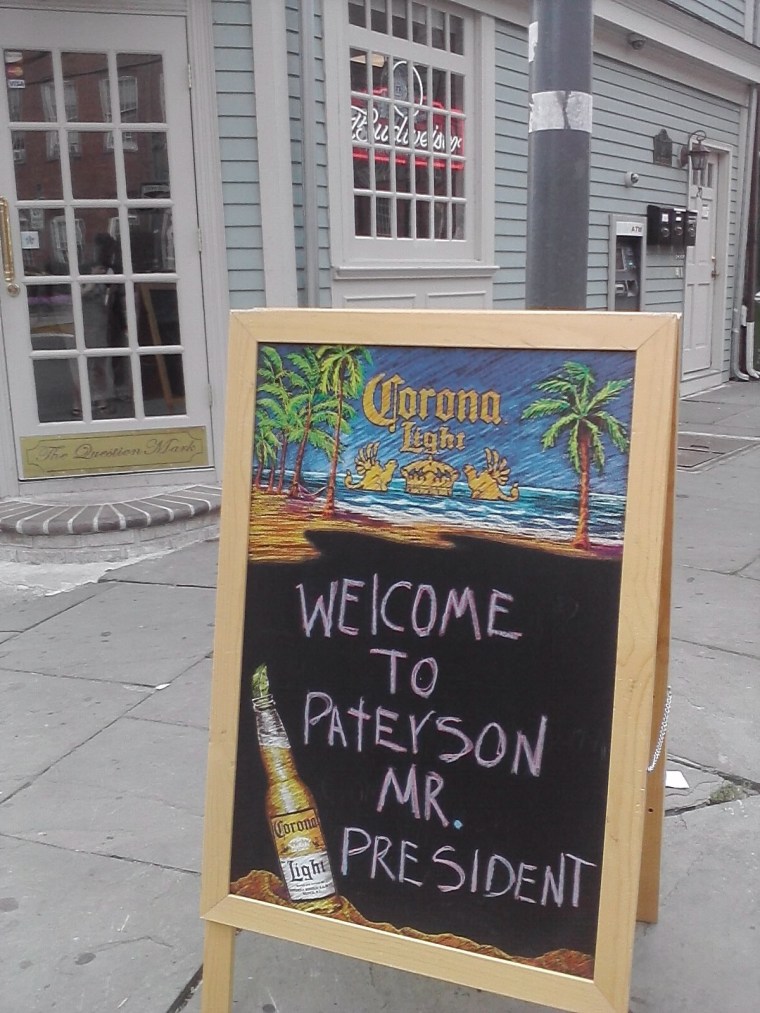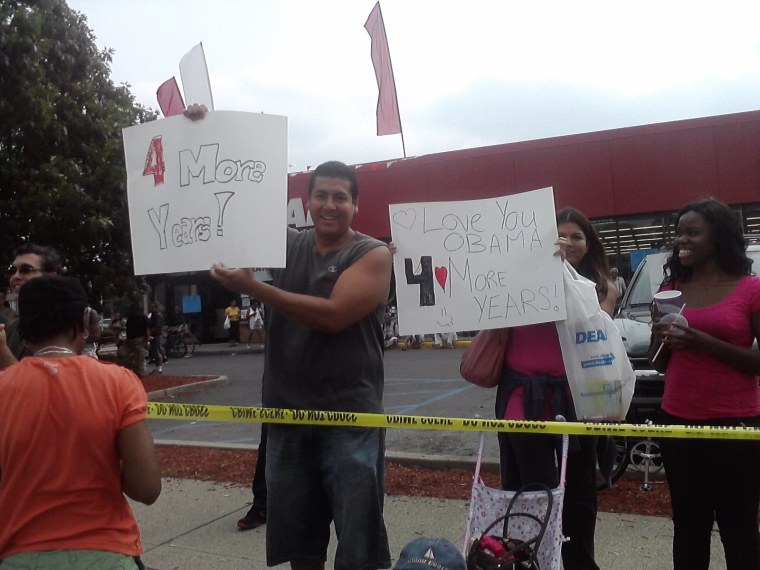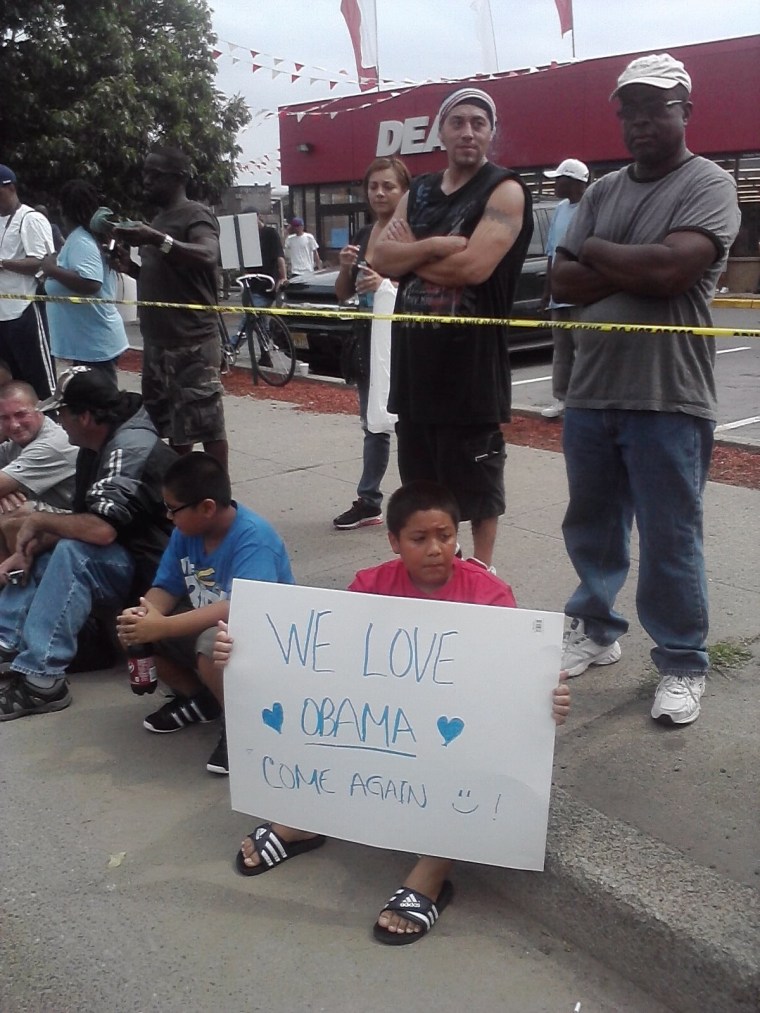 A few demonstrated against him, and were demonstrated against.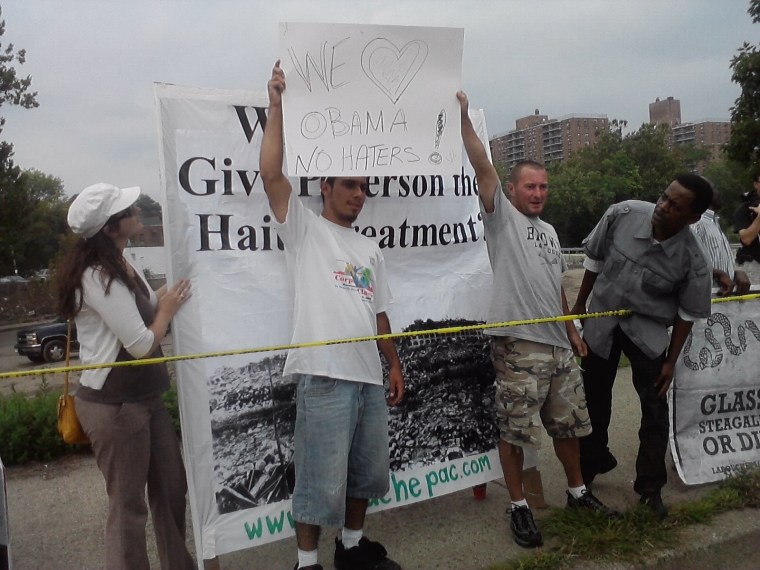 What the crowd was waiting for!