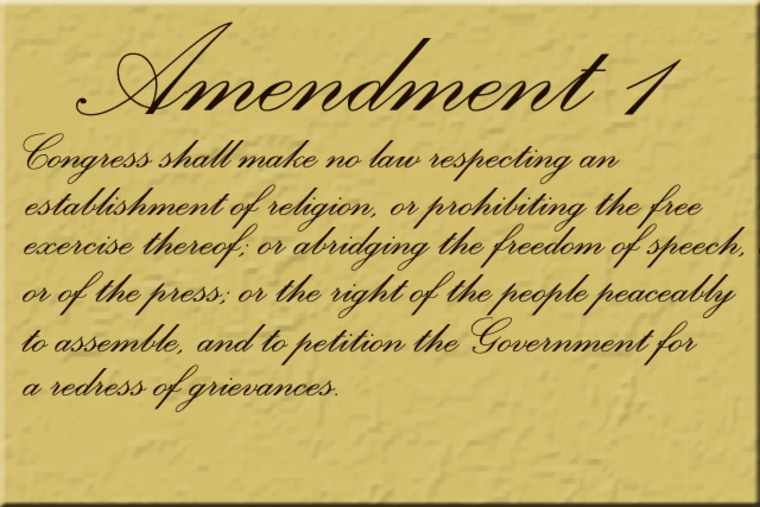 Winter Garden Mayor John Rees, a nonpartisan official leading an Orlando suburb of about 37,000, was caught on video demanding that an audience member stand for a prayer, which thanked God for "allowing us to live in a country where we're free to believe, think, and pray." The audience member responded, "I don't believe I have to do that, thank you." After the prayer, Rees again instructed the constituent, identified by the Orlando Sentinel as Joseph Richardson, to stand for the pledge to the flag as "children have to in school." Richardson again politely declined. "Okay. I asked him to either stand or please be escorted out as we do the Pledge," Rees says in the video. "It's just not fair to our troops and people overseas, sir."
By order of the police, the local dissenter left as instructed.
The problem, of course, is that the mayor had no idea what he was talking about. Whether an American sits or stands for government-endorsed prayer has nothing to do with the troops overseas. For that matter, children are not legally required to stand for Pledge of Allegiance to the flag.
Also from the God Machine this week: