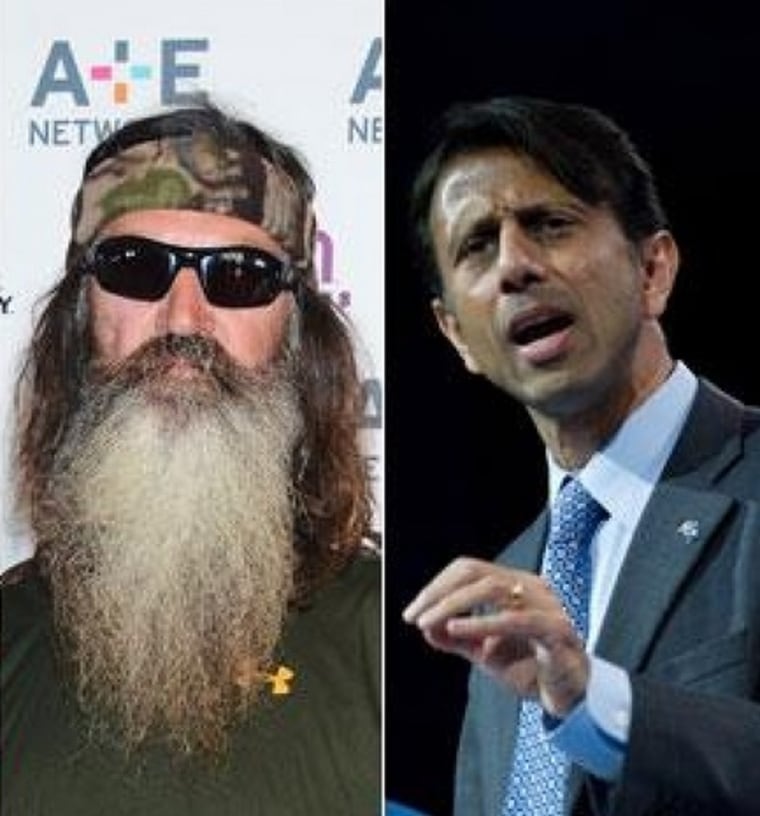 Perhaps now would be a good time for a refresher on Civil Liberties 101.
But this applies equally to religious liberty. Americans' ability to worship freely, or not, based on our beliefs and conscience is not dependent on paychecks from cable networks. Phil Robertson's freedom of religion remains entirely intact whether or not he's on A&E's payroll.
Let me try to explain this another way:
1. You are not the star of your own televised reality show.
2. Your ability to worship and exercise your religious beliefs remains unaffected.
See how easy this was? Jindal and other conservatives have been eager to defend Robertson by arguing that religiously based contempt for minority groups is somehow more acceptable than garden-variety bigotry. They're certainly welcome to believe that if they wish.
But what Jindal and his allies should not do is change the meaning of the First Amendment to suit a misguided culture-war agenda. Freedom of religion has a specific meaning, and if the governor of Louisiana finds that confusing, it's not too late for him to brush up on the basics.
Also from the God Machine this week: