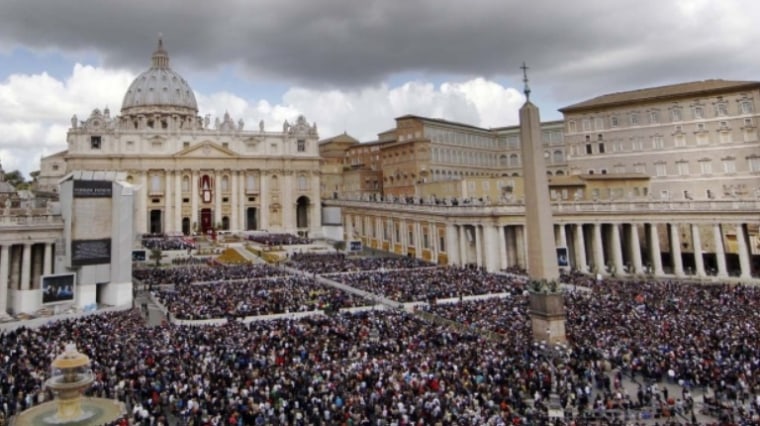 The Obama administration, in what's been called an egregious slap in the face to the Vatican, has moved to shut down the U.S. Embassy to the Holy See -- a free-standing facility -- and relocate offices onto the grounds of the larger American Embassy in Italy.
All of this is completely bonkers. It's tempting to think there's a limit on the amount of nonsense Republican officials expect far-right activists to believe, but the party keeps finding new ways to push the envelope.
Asked to defend his party's transparent and demonstrable falsehoods, Brad Dayspring, communications director for the National Republican Senatorial Committee, told CNN that the party is pushing back against the move because it will be "perceived" by "many" Catholics as offensive.
But that perception will only exist if Americans believe the lies Republicans are repeating about this manufactured controversy.
Also from the God Machine this week: