On Tuesday, March 1st, NASA astronaut Scott Kelly will complete his epic "Year in Space" mission aboard the International Space Station. Kelly and fellow "year-long" ISS crew member, cosmonaut Mikhail Kornienko, arrived at the station as part of Expedition 43 on March 28, 2015 aboard a Soyuz spacecraft.
While just shy of a full calendar year, Kelly's mission has been a unique opportunity for NASA to study the effects of human space flight on the human body because they had as close as you can get to a "control": Kelly's identical twin brother, Mark. Sending one twin to space for a year while the other remained Earth-bound will allow NASA to better understand the stress of long duration space flight, which is vital if we ever hope to travel further than the Moon.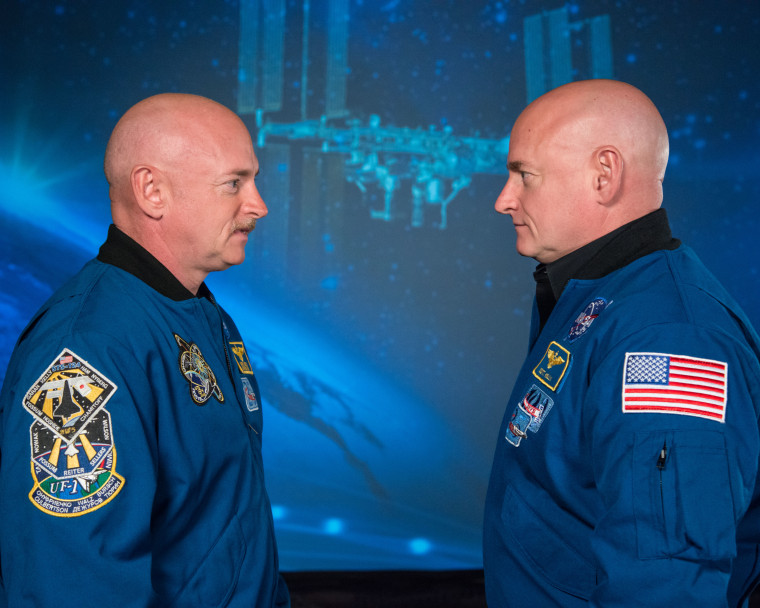 Some of the changes the body undergoes in micro-gravity include redistribution of fluids (puffy faces), expansion of the spine (growing taller/longer), and a dulled olfactory sense (weakened ability to taste flavor). And those are just some of the immediate effects. For missions longer than a few days, astronauts also have to worry about bone density, muscle atrophy, and cosmic radiation. In fact, NASA has a cumulative radiation exposure limit for astronauts.
Scott Kelly's return to Earth will be followed by what I can only assume will be a countless medical exams to establish how his year in space changed him. In the meantime, the New York Times has quantified his time in space via sunsets, water consumed, and science performed. Personally, what I'll miss most about Kelly's presence aboard the ISS is his eye for beauty as evidenced by the 70+ photos he shared via Instagram from orbit.
NASA-TV will broadcast Kelly and Kornienko's return beginning Monday at 3:10pm when Kelly hands over command of the ISS to astronaut Tim Kopra and continuing Tuesday at 4:15pm EST when Kelly and Kornienko board their Soyuz. While you wait, you can relive the highlights of Kelly's mission with Time Magazine's interactive.
Here's some more geek from the week:
Keep on geeking!
@Summer_Ash, In-house Astrophysicist