Did you hear about the "new planet" that took the world by storm this week? There's a lot of hype flying around, but the takeaway for now is that it's just a theoretical prediction. An actual planet in the outer limits of our Solar System has not been confirmed, merely surmised. Which is not to say that the idea isn't super exciting...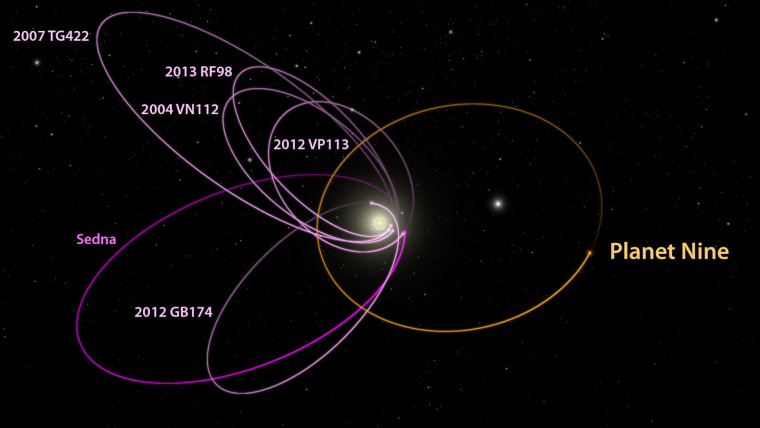 Konstantin Batygin and Mike Brown, astronomers at the California Institute of Technology, published a paper this past week describing an explanation for the eccentric orbits that have been observed in several Kuiper Belt objects (video here). Their solution: "We motivate the existence of a distant, eccentric perturber." By their calculations, the perturbing body would be roughly ten times the mass of Earth and orbiting the Sun at hundreds of times farther than Pluto. A year on this theorized world would be close to 20,000 years on Earth.
So what now? As I said, this is a theoretical prediction based on the orbits of just a few distant objects. It actually takes longer than you think to nail down the orbital parameters of Kuiper Belt objects, a year or two even. But with each new data point, the model proposed by Batygin and Brown can be tested. Additionally, a large planetary body at that distance may not reflect much sunlight to be observed optically, but it likely radiates heat that infrared telescopes might be able to detect. This is how science works: observations, theories, predictions, and more observations. Stay tuned, planet lovers!
If you want to read more, I suggest this write-up by Phil Plait.
Here's some more geek from the week:
Keep on geeking!
@Summer_Ash, In-house Astrophysicist