The Atacama Large Millimeter/submillimeter Array (ALMA) just took the Hubble Ultra Deep Field to the next level.
ALMA is an array of 66 radio dish antennas located at an altitude of over 16.000 feet in the Atacama desert of northern Chile. Much like the Very Large Array (VLA) in New Mexico, these dishes all work in concert to create a telescope used to observe radio emission at millimeter and submillimeter wavelengths. Astronomers use radio telescopes to probe phenomena such as star formation by observing gas and dust clouds that are too distant and/or too faint to be see by infrared or optical telescopes.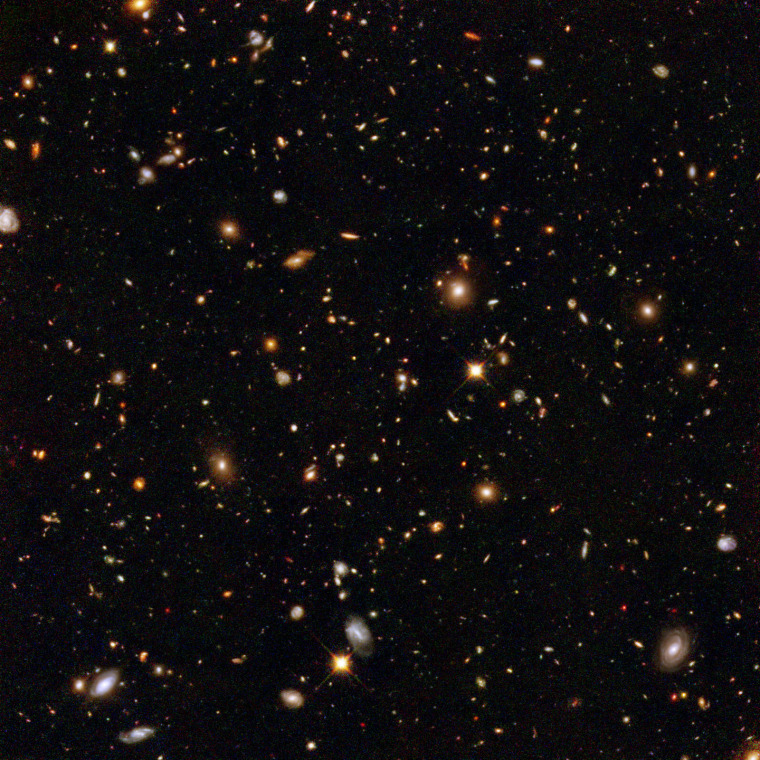 The Hubble Ultra Deep Field is an image released by the Hubble Space Telescope in 2004 of a patch of sky roughly as big as 1/10th of the full moon. The filed was found to contain 10,000 galaxies of all shapes, sizes, and ages and is the deepest view of the universe to date. Now ALMA has begun to to peer at the same area of the sky to uncover what else might be there that Hubble was unable to see.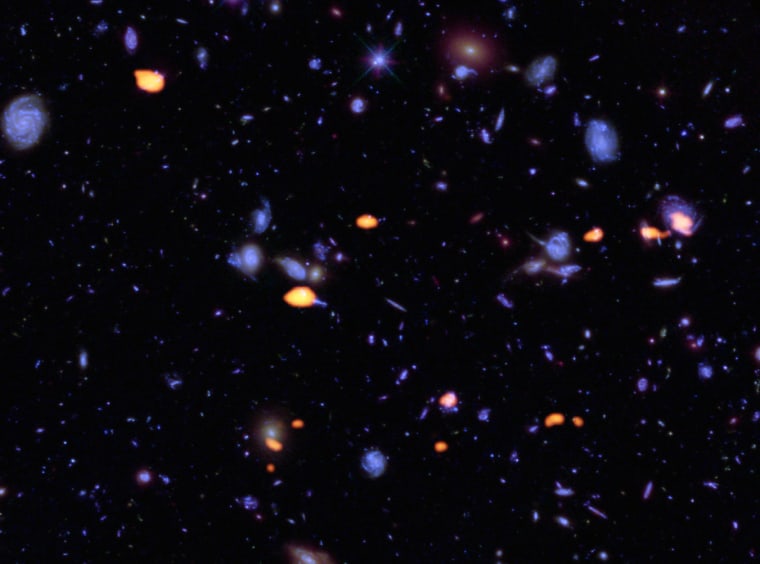 The recent results are from only 50 hours of ALMA observing the HUDF. ALMA is slated to observe an additional 150 hours in the near future. They show that total mass of stars in a galaxy is highly correlated with its rate of star formation. Additionally, astronomers were able to identify regions where star-formation was likely to happen next based on the concentration of molecular gas, regions Hubble could never "see". The video below highlights these areas (in orange) superimposed on the HUDF (in blue).
"This is a breakthrough result. For the first time we are properly connecting the visible and ultraviolet light view of the distant Universe from Hubble and far-infrared/millimeter views of the Universe from ALMA." - Jim Dunlop, University of Edinburgh, United Kingdom
Here's some more geek from the week:
Keep on geeking!
@Summer_Ash, In-house Astrophysicist