On April 24, 1990, just over 25 years ago, Space Shuttle Discovery launched from Kennedy Space Center as STS-31 with the Hubble Space Telescope aboard. Current NASA administrator Charles Bolden was the pilot, accompanied by Loren Shriver, Bruce McCandless, Kathryn D. Sullivan and Steven Hawley.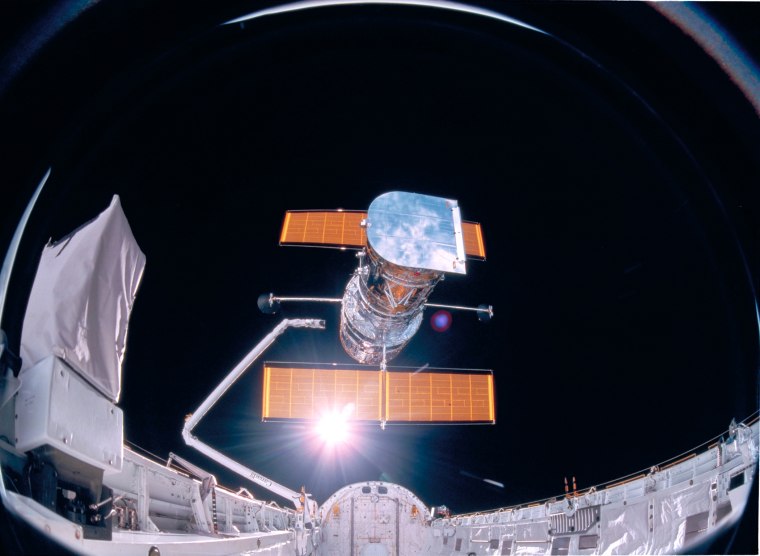 Shortly after Hubble was deployed, it was discovered that its primary mirror had a fatal flaw and the telescope's mission was in jeopardy until a plan to repair it could be hatched.
Hubble has now had a total of five servicing missions to keep it in shape for capturing some of the most stunning views of our universe to date. The last repair mission, in 2009, had quite a dramatic turn when astronaut Mike Massimino couldn't remove a handrail that was blocking the compartment where one of the instruments was located.
Over the past two and a half decades, Hubble has meant a lot of things to a lot of people, but it might never have existed in the first place if not for one of its strongest proponents, astrophysicist John Bahcall.
To mark the anniversary, NASA has released this new image of a giant cluster called Westerlund 2. Located roughly 20,000 light-years away in the constellation Carina, Westerlund 2 is a young star-forming region where new stars are actively being born and blowing out cavities in the surrounding hydrogen gas clouds with their powerful winds.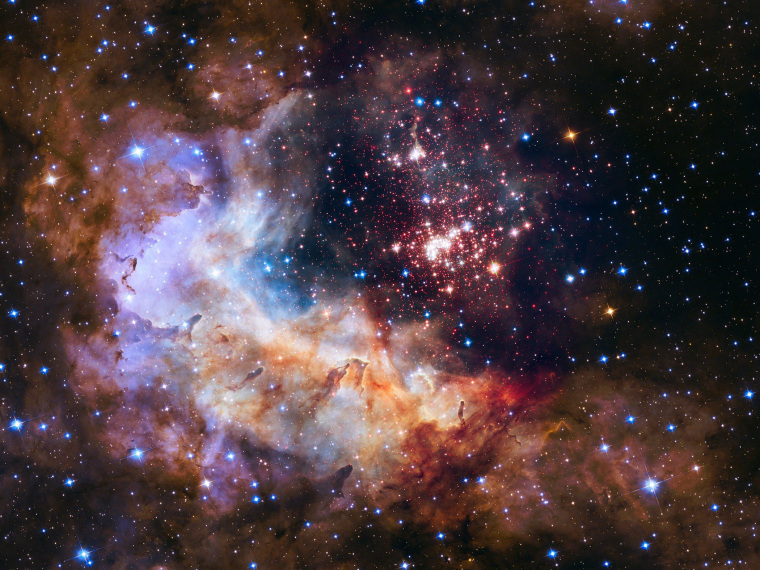 If you haven't taken the time to truly appreciate the both the beauty and the science of the Hubble Space Telescope, I hope you can take a few minutes now to contemplate how much we've learned about our place in the universe, thanks to this amazing piece of technology. And remember, for all your "exquisite interstellar photography" needs: Hubble gotchu.
Keep on geeking!
@Summer_Ash, In-house Astrophysicist