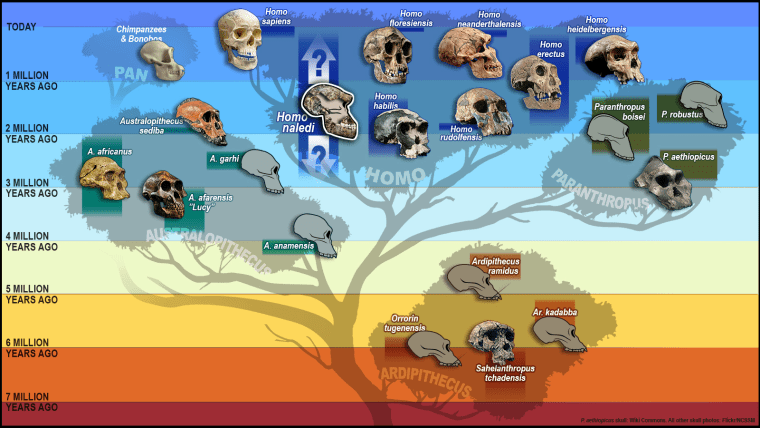 Working in the Rising Star cave system, within a UNESCO World Heritage Site just outside of Johannesburg, a team of scientists found more than 1500 bones and teeth comprising at least 15 individual skeletons of the same species - A NEW species of ancient humans. They have named it Homo naledi (naledi means star in the Sesotho language).
The bones are in the process of being dated, but the characteristics of these ancient humans appear to be a mash-up of Australopithecus (4-2 million years ago) and Homo (2.8 million years ago to present). They appear to have walked upright, been 4.5 - 5 feet tall, and had a powerful grip. But their skulls were tiny enough to fit in your hand. Even more mysteriously, scientists have no clue how the bodies came to be in the cave. Their best guess is that they were deliberately deposited there after death - a behavior more unique to modern humans.
For a more detailed account of these fossils, check out this article by science blogger Ed Yong. And if you're after the data directly, here's a link to the published paper.
Here's some more geek from the week:
Keep on geeking!
@Summer_Ash, In-house Astrophysicist