This spring, we had what I think might be an illegal amount of fun with Virginia's "Trust Women, Respect Choice" license plate. You folks, being brilliant and funny, customized the plate benefiting the Virginia League for Planned Parenthood with cheerful and determined messages of dissent for the state's anti-choice Republican government. And then one Virginia family, as you can see in the segment below, went out and got one of the plates in real life, for their real car.
Then Virginia added another specialty plate, this one with the Gadsden flag and its "Don't Tread on Me" logo -- the on Virginia Attorney General Ken Cuccinelli said he would put on his car. You folks kindly suggested ways to personalize that one, including this from Chris Bachmann:
Chris also suggested another one, SOCLST. This week, a picture of the plate in real life landed in our inbox, from Bruno Carvalho -- not this one -- in Northern Virginia.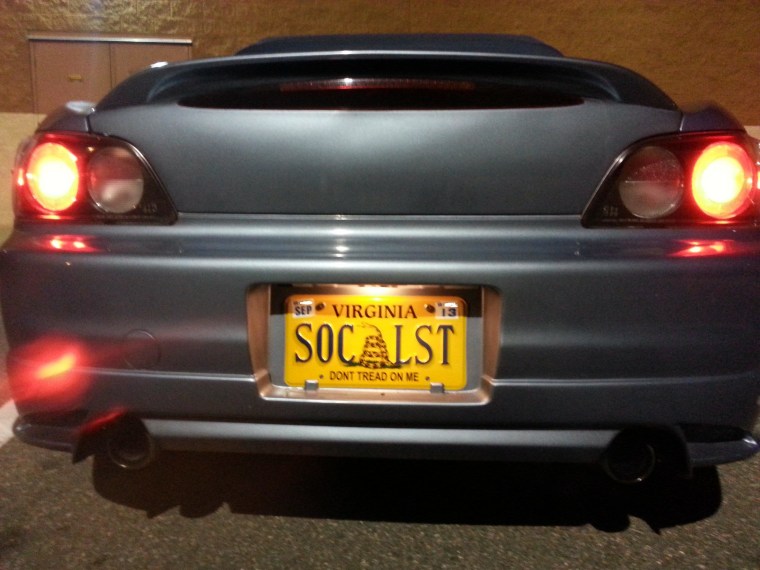 Many thanks, Chris and Bruno. (Everyone, please keep sending stuff.)