Every morning around here, a producer puts together a list of news stories for Rachel and the staff. Usually it's Tricia, but today Vanessa did the honors. She included this Peter Sagal picture of cellist Yo-Yo Ma on the bathroom floor with a wombat.
Rachel hit reply all:
did everybody who read to the end of the note today do a google image search for "wombat"? do a google image search for wombat. go on. you deserve it.
We deserved it. We googled images of "wombat."
The rest of an instant email chain is after the jump.
---
First reply (from me, with picture):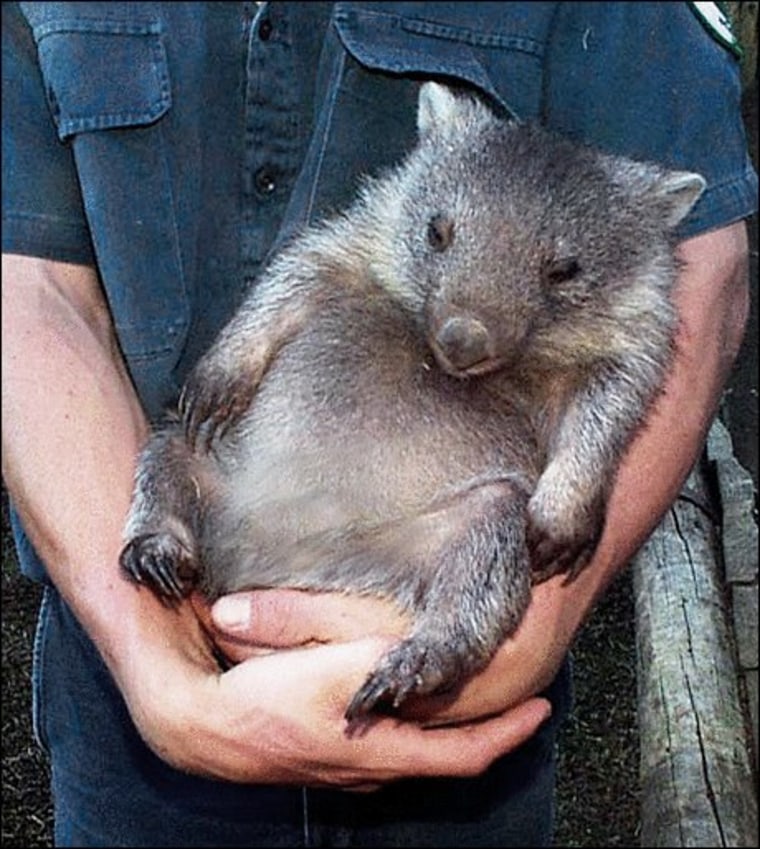 Next up, Rachel, also with picture: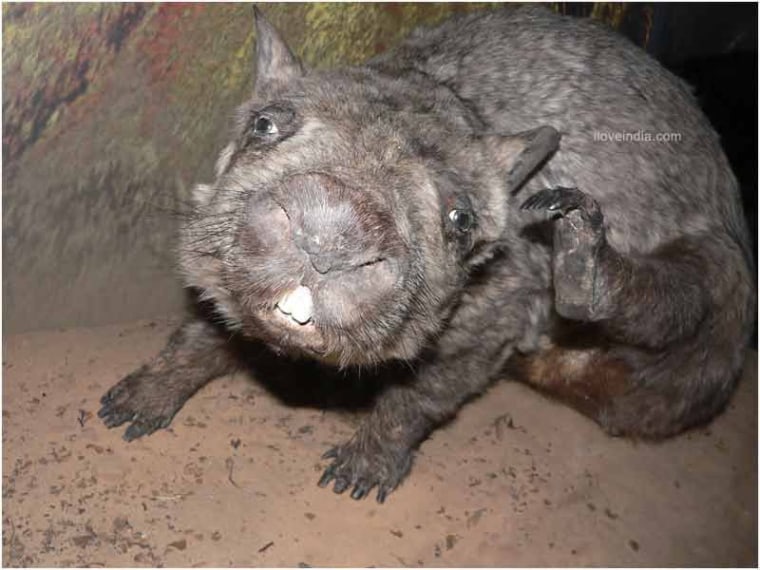 And finally, Yarvitz: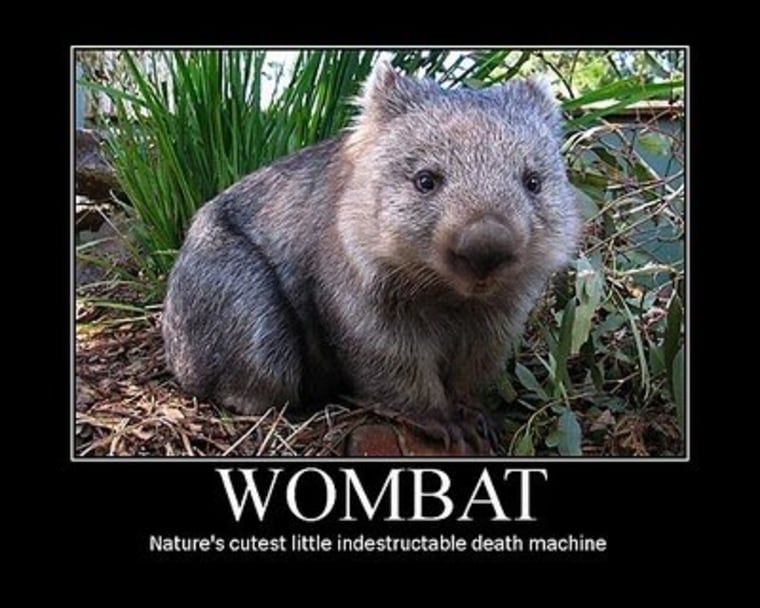 For the record, Mike says that he sincerely is fascinated by the wombat. How could they be so cute, so indestructible and such killers?