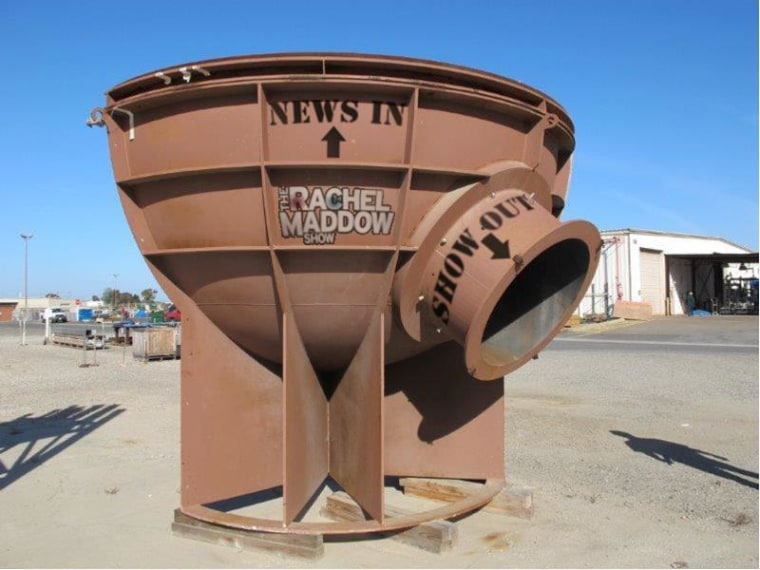 Great news: The Rachel Maddow Show is hiring. We're looking for a segment producer, a storyteller with news chops and a yen for turning the established way of doing things upside down. It helps if you're polite and play well with others.
Around here, segment production tends to be equal parts reporting, writing and pulling together visual elements. We're looking for someone who will push stories into the mix that other places aren't covering. The official corporate description of the job calls for someone with three years of live TV experience, but several of us came from print or Web or radio. Mainly, you need to be able to find stories and write (or at least that's how I think of it). If you're  also a genius at tape or live sketches or extended metaphors or field reporting, that's great. If you're great at blank verse, that might come in handy, too. 
We live for politics, obviously, so you've got to care about and understand U.S. news and politics. But we also love international stories, science, history, obscure bits of pop culture, food and most definitely cocktails. 
Please email us your resume by attaching it as a Word document. Also, be sure to copy + paste the resume into the email body.
Include a short paragraph (fewer than 150 words) about why you want to work here. 
Email us with "Segment Producer" in the subject line: rachel@msnbc.com.
Deadline: Friday, October 10, 2014.