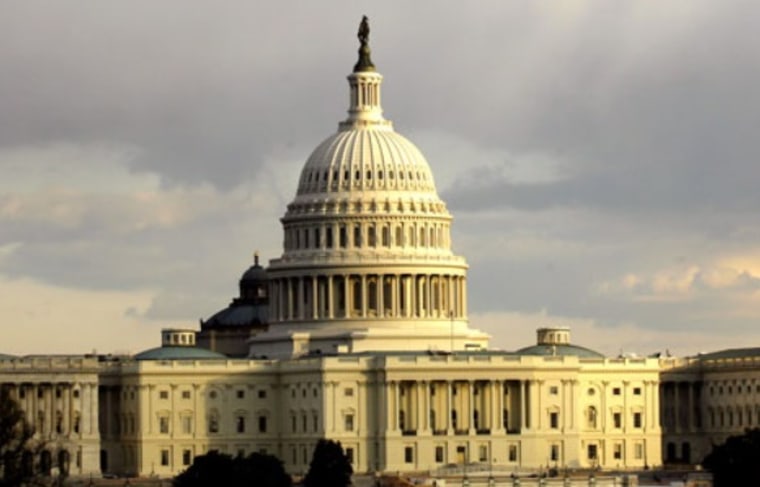 "Far too much information about Obamacare's rollout is being concealed from the public," said Brendan Buck, a spokesman for House Speaker John Boehner. "All members -- as well as the American people -- deserve answers for this debacle. That's why we have asked the administration to provide the same briefing to House Republicans. This snub is all the more offensive after Secretary Sebelius declined to testify at a House hearing this week. It's time for the Obama administration to honor its promises of transparency and face some accountability."
At first blush, this probably seems persuasive. After all, the Affordable Care Act is a national law affecting everyone, and it stands to reason the Obama administration should provide detailed information to lawmakers in both parties, not just allies. Perhaps Republicans are right to complain about this "snub."
Or perhaps not. Democratic officials have been quick to note that the Obama administration
reached out
to the House Republican Leadership on Sept. 25 to offer the exact same briefing House Democrats will receive today.
Republicans didn't respond and now claim they don't remember learning of the offer.
"For months now, House Democrats have held briefings on the implementation of the Affordable Care Act, and tomorrow's Caucus meeting is yet another in this series of discussions,"
said
Drew Hammill, a spokesman for House Minority Leader Nancy Pelosi. "While we appreciate House Republicans' newfound interest in the implementation of health reform, it is clear they are not interested in anything other than continuing their desperate drive to sabotage this law, which so far has included shutting down the government."
The larger point, of course, is not about a communications breakdown or who offered which briefing when, but rather, this is about Republicans suddenly discovering they want to hear about the details of the Affordable Care Act after all. The administration has been eager to answer lawmakers' questions and clear up misconceptions, and for quite a while, GOP officials couldn't have cared less.
But in the wake of online breakdowns, all of a sudden, we hear a collective cry from Republican lawmakers: "We demand answers! Why aren't you talking to us?"
Perhaps the more salient question is why these same lawmakers have spent the last three years expressing little more than indifference to policy details, and are only now taking an interest in health care because they have a shiny new toy to play with -- a toy they hope to use to distract attention from their disastrous government shutdown.
Rep. Joseph Crowley (D-N.Y.)
said
this morning that when it comes to health care, Republicans are looking for problems to exploit, while Democrats are looking for problems to fix. By any fair assessment, it's seems awfully tough to reach any other conclusion.