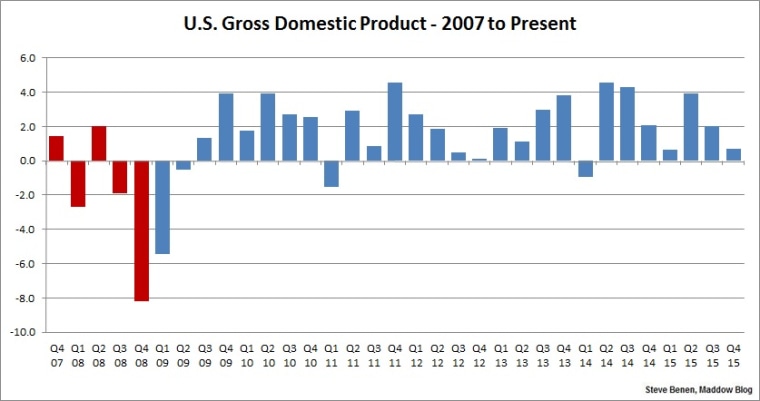 The good news is, those assessments were a little too pessimistic. The bad news is, economic growth is
far short
of what we'd like to see.
The American economy barely grew last quarter, finishing the year much as it had started and stoking concern about its momentum in 2016. Overall, the economy expanded at an annual rate of just 0.7 percent in the fourth quarter of 2015, the Commerce Department said Friday.
Some of this is the result of a sharp drop in oil prices, which affects business investment, and economic troubles abroad, most notably China, which affects domestic trade.
Also note, while overall growth has been inconsistent over the last several quarters, the fact that job growth and the housing market have offered more encouraging news helps take the edge off reports like these.
As for the image above, the chart shows GDP numbers by quarter since the Great Recession began. The red columns show the economy under the Bush administration; the blue columns show the economy under the Obama administration.