One of our TRMS blog reader/commenters, pgw78, sent along some pictures of the "Occupy the Highway" march from New York City to Washington, DC. The marchers are walking 20 miles each day and camping with other "Occupy" protests at night. pgw78 spotted them on the road between New Brunswick and Trenton, New Jersey and says,
I took a few snaps from the road. We pulled over, gave them some old coats and chemical toe warmers, and drove off. Just a quick flyby, but they were appreciative and I was glad to be able to contribute. (My parents stopped by their encampment last night with food and supplies.)
Maybe the marchers will mention the encounter on their blog.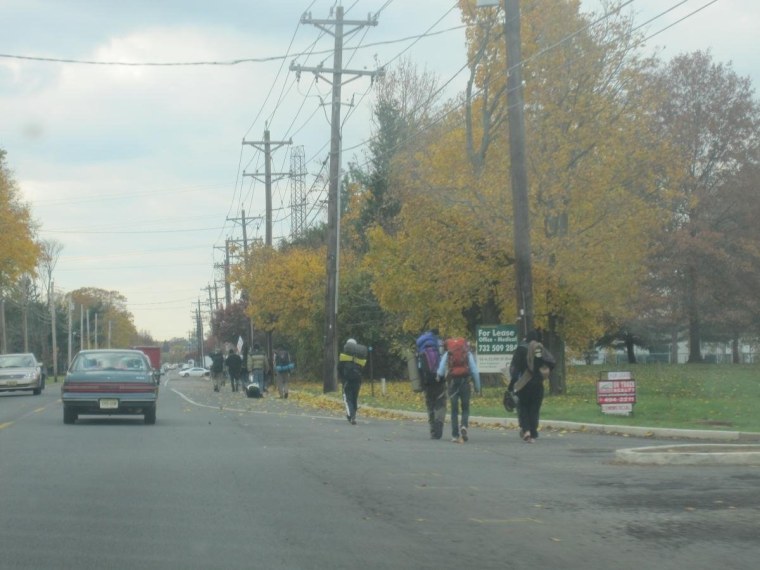 If anyone else has anything to share with the group, send it on over.