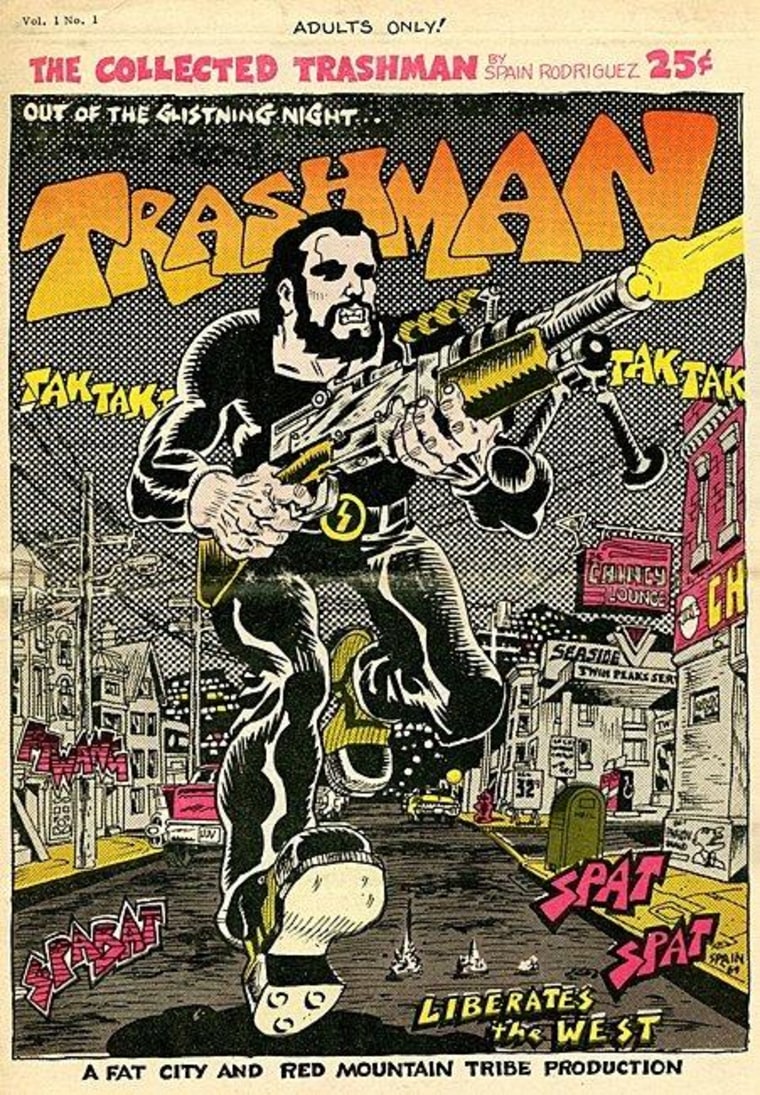 "Hard-charging biker. Class warfare revolutionary. Pioneering underground cartoonist. Loving family man. That was Spain Rodriguez.  From his role as one of the original Zap Comix artists with Robert Crumb, to his work as a founder of the Mission District murals movement in San Francisco, Rodriguez influenced generations of cartoonists and illustrators with a gritty, in-your-face approach to urban life."-San Francisco Chronicle
Spain Rodriguez died yesterday at his home in San Francisco at age 72. Rodriguez was one of the real giants of the sixties counter culture, and his freaky, proto- punk creations remind you of a time when underground meant underground. Wrote Michael Cavna in the Washington Post:
"Spain could make ink ripple and resonate. His style could be bold and blunt and grunting — as in-your-face as an urban hustler — but it somehow always remained seductive.  He drew road warriors and revolutionaries. At times — to strangers and eventual friends alike — he could resemble both himself. "
Much more about Spain Rodriguez' life and work here, here and here and here. Creative rebels take note, this is how it's done.