Rachel, Eelin and I are transfixed...
...by fish.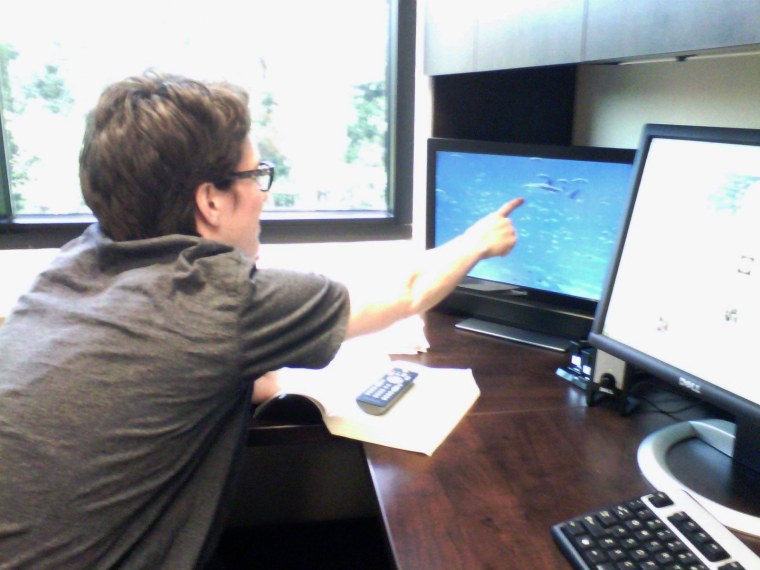 Our Atlanta bureau not only has an awesome, helpful staff, but it is doubly awesome because we get to be entertained by a live video feed of the HUGE fish tank in the Georgia Aquarium. (Next item on my list: figure out how to get one of these in our NYC offices.)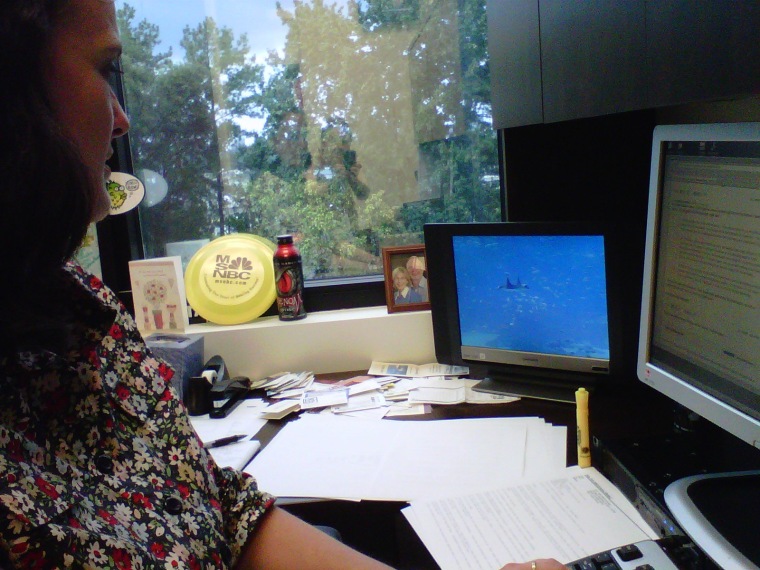 Unfortunately, it makes it that much harder to prep for tonight's show, so we must turn it off. (Darn you, you cute little fishies, sting rays and sharks!) But we're pullin' through - and we promise that tonight will be a show worth your while. See you at 9pm ET.