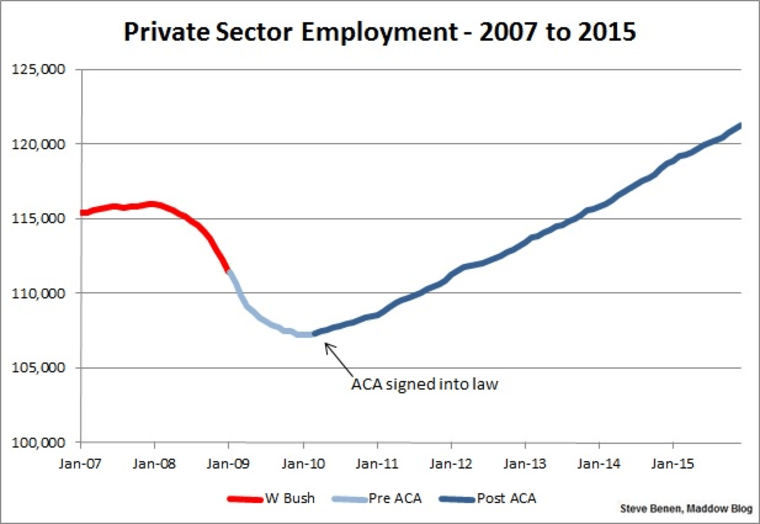 But whenever this or related topics come up, I hear from conservatives who insist that the data is deceptive because most of the new jobs are part-time, not full-time. This pesky detail makes the seemingly good news appear far more discouraging.
[N]ew research in the journal Health Affairs suggests they weren't the norm: The data shows no national trend toward more part-time employment under the Affordable Care Act -- even if you drill into the type of people you'd expect to get hit hardest.
In other words, those trying to find proof of the ACA hurting the job market will have to look elsewhere for evidence.