You might have heard there's a big soccer tournament going on. That would seem to put you one step ahead of Apple's Siri.
When Sally Carter, a pal of ours in Georgia, asked Siri, "What were the scores for the FIFA women's world cup today," the iPhone assistant had no idea.
Siri answered, "Sorry, I don't know about that league."
A few of us tried it and got similarly dead-end results. Maybe someone at Apple forgot to tell Siri the Women's World Cup is happening. She's really missing out. (P.S. We've got a call in to Apple -- if we hear back, we'll update this post.)
Sally Carter's question to Siri: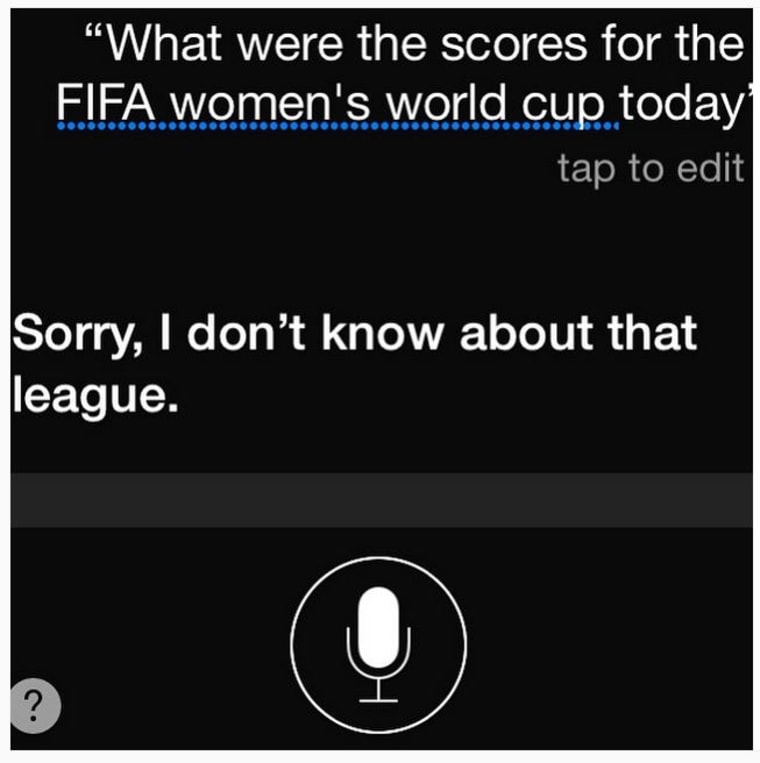 We got a similar result from Siri. She told us, "Sorry, I don't know about Women's World Cup."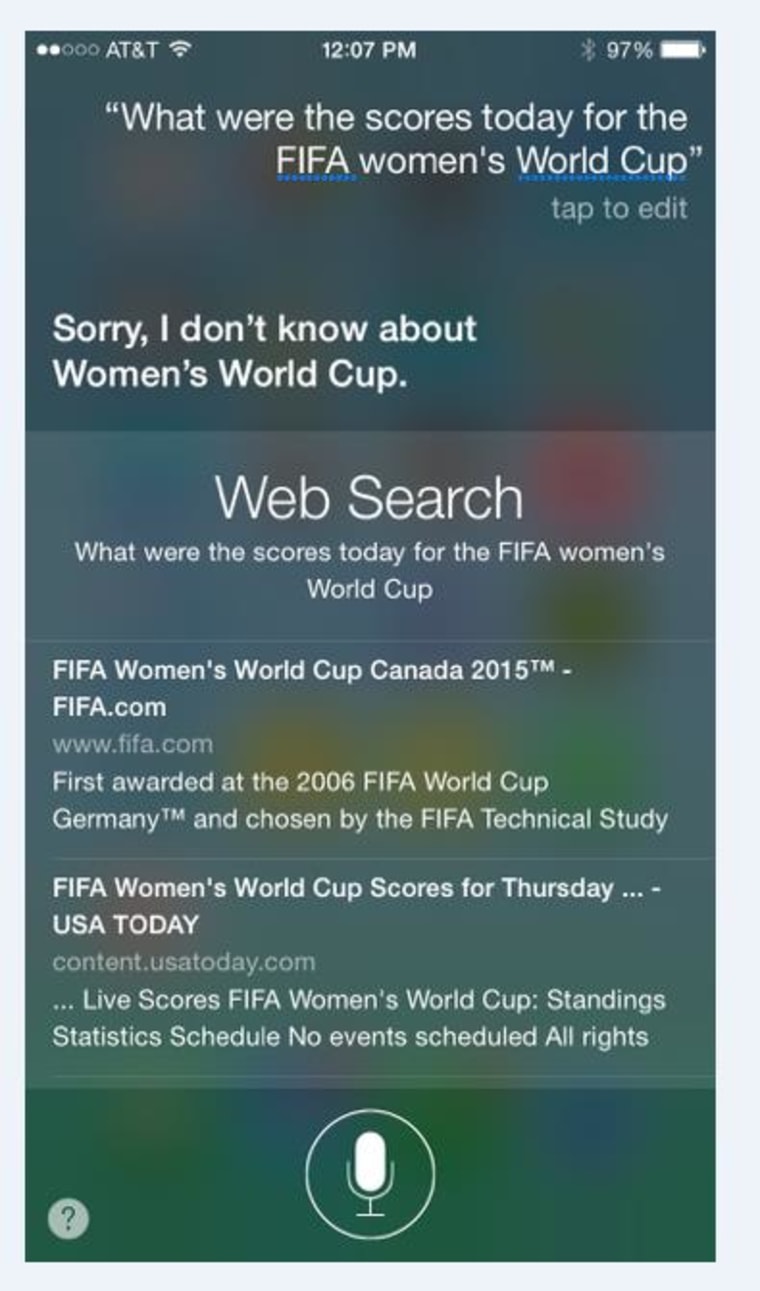 But Siri could tell us about the men's Champion League: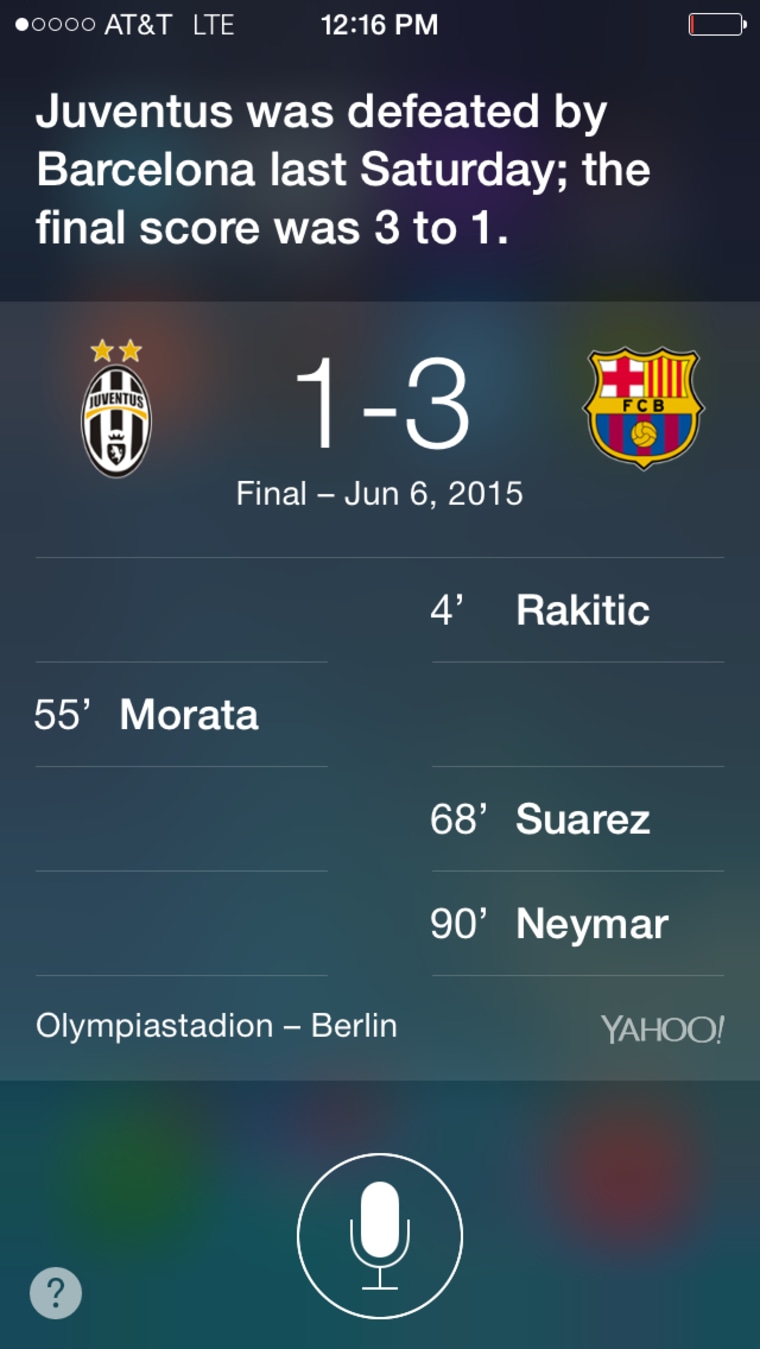 If you're looking for updates from this year's tournament, we've got you covered. Our interns Kasey O'Brien and Lucas Vazquez have been posting updates, and Rachel has been talking about it on the show.