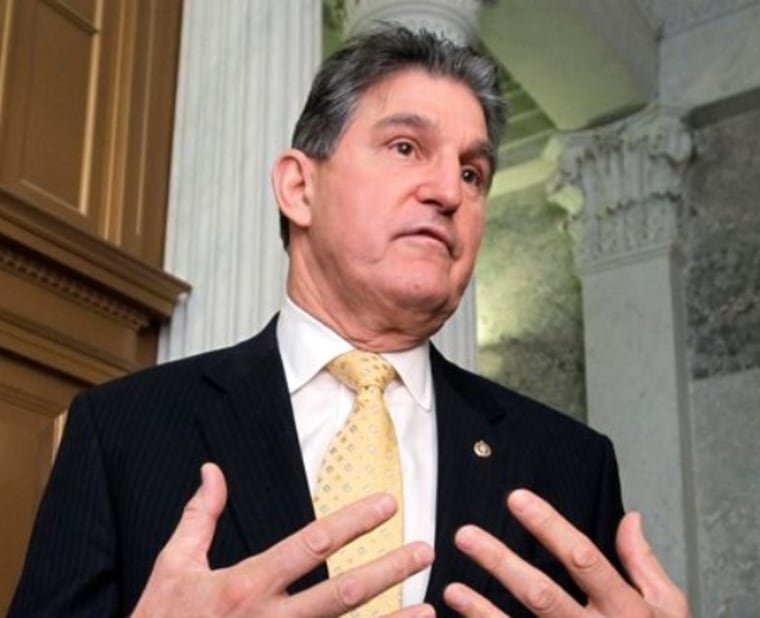 Sen. Joe Manchin III became the last Senate Democratic holdout to support the Employment Non-Discrimination Act Wednesday, CQ Roll Call has confirmed. The West Virginia Democrat apparently told The New York Times that he will vote yes when the bill comes before the chamber, as soon as next week.... His support gets Senate Democratic leaders very close to the 60 votes they need to beat back an expected filibuster.
Very close, indeed. Once Sen.-elect Cory Booker (D-N.J.) is sworn in tomorrow, there will be 55 members of the Senate Democratic caucus, and all 55 now support ENDA. To defeat a filibuster and overcome GOP obstructionism, proponents will need just five votes from Republican senators.And by my count, they have them. As of Monday, ENDA had
four
Republican backers -- Collins, Kirk, Murkowski, and Hatch -- and that was before Sen. Rob Portman (R-Ohio), who supports marriage equality and has an openly gay son, said he's
inclined to vote for
ENDA, too.So, 4 +1 = 5. And 5 + 55 = 60.ENDA has been working its way through Congress for many years, but has always come up short. Putting aside its odds in the Republican-led House, if the legislation overcomes a far-right filibuster and passes the Senate with bipartisan support, it will be another civil-rights breakthrough.