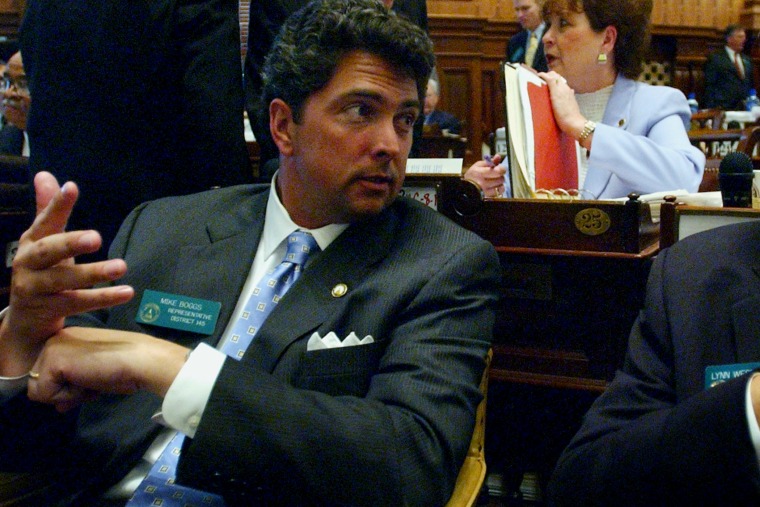 The quest by President Obama to put Michael P. Boggs -- who supported the Confederate flag and opposed abortion -- on the federal bench in Georgia is over. Senator Patrick J. Leahy, who leads the Judiciary Committee, told us it had become clear after talking to his colleagues that Mr. Boggs, under fire from Democrats for his conservative positions, could not win committee support. Mr. Leahy signaled that Mr. Boggs should withdraw: "He doesn't have the votes."
How many other Obama judicial nominees have been derailed by Democratic opposition? As of today, the list now has one name.
But Democrats in the upper chamber weren't part of that agreement and were under no obligations to honor it.
Given his record, Boggs was simply a bridge too far for the Senate majority party.
A revolt against President Barack Obama's nominees to the federal bench in Georgia has spread from the civil rights icons who paved the way for Obama's presidency to the abortion rights movement. The abortion rights group NARAL Pro-Choice America last week announced its opposition to nominee Michael Boggs, joining a coalition of Democratic members of Congress from Georgia and celebrated civil rights leaders like Georgia Democratic Rep. John Lewis, C.T. Vivian and Joseph Lowery.
With a record like that, Boggs drew fierce opposition from progressive activists, and Senate Dems apparently found it hard to disagree with them.