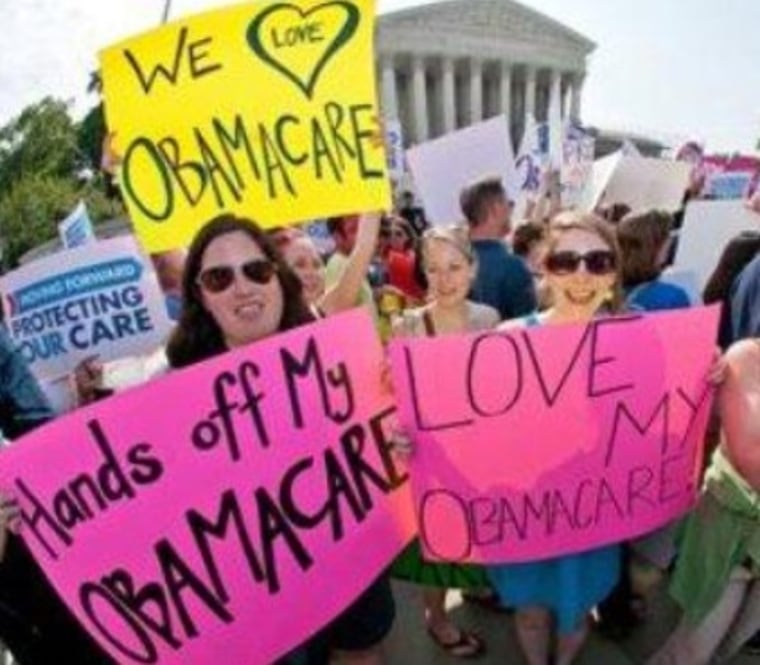 Leading much of the coverage is a woman named Dianne Barrette, a 56-year-old resident of Winter Haven, Fla., who's made a flurry of television appearances after Blue Cross/Blue Shield informed her that her old plan is being replaced with a new one, and her new coverage will be more expensive. "What I have right now is what I'm happy with, and I just want to know why I can't keep what I have," she said on CBS. "Why do I have to be forced into something else?"
To his credit, the
Washington Post
's Erik Wemple took
a closer look
at the anecdotal evidence.
More coverage may provide a deeper understanding of the ins and outs of Barrette's situation: Her current health insurance plan, she says, doesn't cover "extended hospital stays; it's not designed for that," says Barrette. Well, does it cover any hospitalization? "Outpatient only," responds Barrette. Nor does it cover ambulance service and some prenatal care. On the other hand, says Barrette, it does cover "most of my generic drugs that I need" and there's a $50 co-pay for doctors' appointments. "It's all I could afford right now," says Barrette. In sum, it's a pray-that-you-don't-really-get-sick "plan."
If this woman had a serious ailment and was forced to stay in the hospital for a while, her old plan would have likely destroyed her financial life permanently, leaving her bankrupt. Now, thanks to "Obamacare," in the event of a disaster, she'll be protected with coverage her insurer can't take away -- with no annual or lifetime caps.
In other words, the new horror story for critics of the health care law features a middle-aged woman trading a bad plan for a good plan, and health care insecurity for health care security.
What's more, while much of the coverage of Barrette's situation has focused on the higher monthly cost of her new, better insurance plan, there's another detail that's been overlooked by some: she'll be eligible for subsidies under the Affordable Care Act. The cost of the coverage isn't what she'll actually have to pay out of her own pocket.
If it seems like this keeps coming up, with Republicans and news outlets latching onto anecdotes that seem to cast the health care law in a negative light, only to look much better upon closer scrutiny, that's because
this keeps happening
. If the law were as awful as detractors claim, shouldn't it be easier to find legitimate victims?